You know Kraft paper? That brown paper that your DIY-loving mom uses as wrapping paper. The paper that held your school lunch for all those years. The paper that packs those antique, glass collectables safely in a storage box. The thanksgiving table runner.
Yeah, you get it: that paper.
Well we thought, if it's so durable, loved, and eco-friendly, why not try using it as a notebook...
Introducing: the Kraft Collection


---
Our Kraft collection includes items made out of 100% recycled materials, including interior Kraft pages and Kraft covers. As artists, our work can involve a lot of materials, so it's a bonus when we can do what we love (on paper we love) while being environmentally conscious consumers.
---
This is paper you can write your story on: adventure logs, soup recipes, notes in your philosophy class. Love-note writing paper ;) The color provides a unique, high contrast finish to make your notes and doodles stand out on the page.
Not to mention we're obsessed with the cover designs! The neutrals? The worn vintage prints? Eye candy!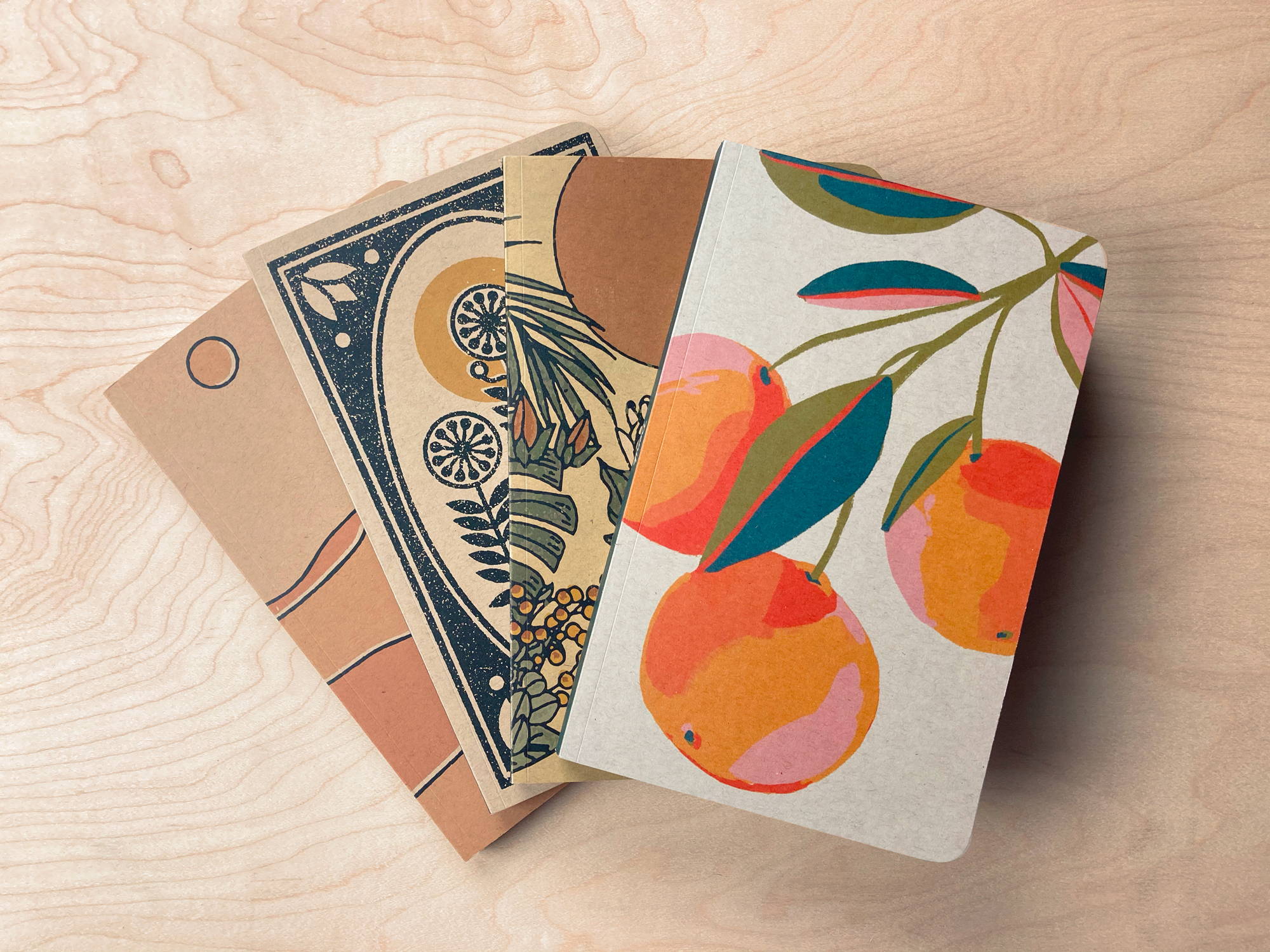 Now let's not brush over the other main event here: innovation. Since this collection is founded on the challenge of reusing material to bring it new life, we thought we would share five tips on how to stay ~innovative~ as creatives.
Squeeze the sponge. When a sentence is just too darn wordy "squeeze the sponge" by thinking of things you can cut out of the picture to help you move forward with a specific, motivated vision.
Humility. Just because someone else did it doesn't mean it will work for you.
(Along with that last one) Learn how to let it go. You know when you put countless hours of work into that one project? Well, even those ideas can sometimes miss the mark. What are you holding onto?
Sleep. Um, thought this one was a given, but sometimes us artists need to hear it loud and clear. GO TO BED.
Always move towards what is frightening. There's no place for fear in art. Or maybe there is?? Just don't let it stop you.
---