Sofia Daskalaki is Greek illustrator and surface pattern designer based on the small island of Chania, Crete. She considers her work to be a play between storytelling and colors and loves to create imagery that enchants both adults and kids alike. Her style expresses a genuine love of colorful scenery combined with a bold, yet delicate drawing, leaving a more joyful and positive feeling to the viewer.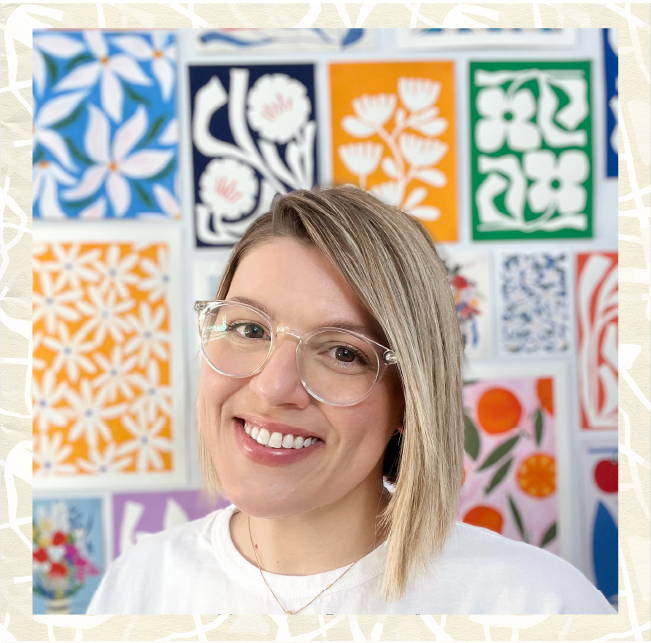 We asked Sofia to give us a glimse inside her inspiring work and life.
What has driven you to be an artist?
Despite being a creative person and always looking to do things with my hands, I never considered myself as an artist. I let it flow and it showed me the way. It didn't take long though! In my early 40s, during a difficult and demanding period in my life, I decided that painting is my safe place and since then I have never let it go.
What is your favorite medium to work with?
I always enjoy exploring new "stuff" and this is why I love to draw with many different mediums and finish them digitally! But what I actually have is a favorite color combo that makes me smile every time I finish a design. I can't resist the Ultramarine Blue and Orange Red combo, it's my kind of Joy.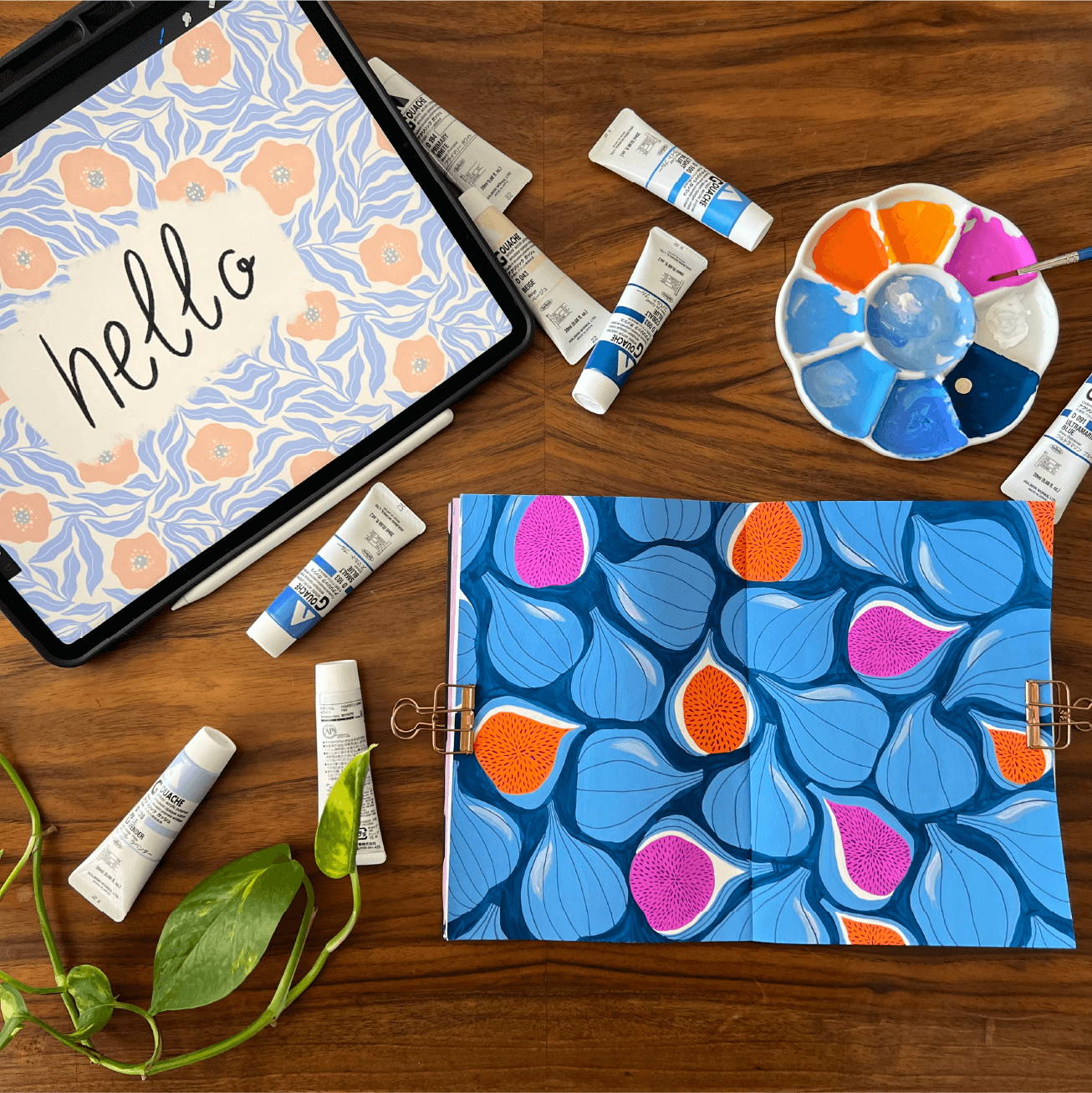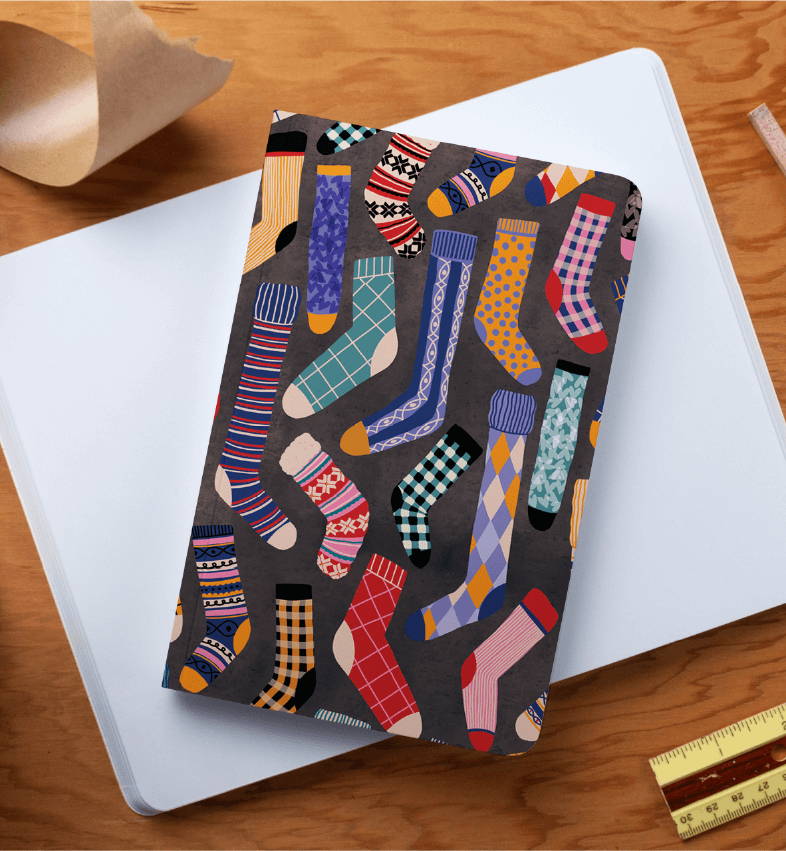 How do you get through a creative block?
Well, I dare say that I don't believe in creative blocks! On the contrary I would say that we don't always wake up in the same mood, that would be boring! On days when I don't feel creative I just do other not so "creative" stuff…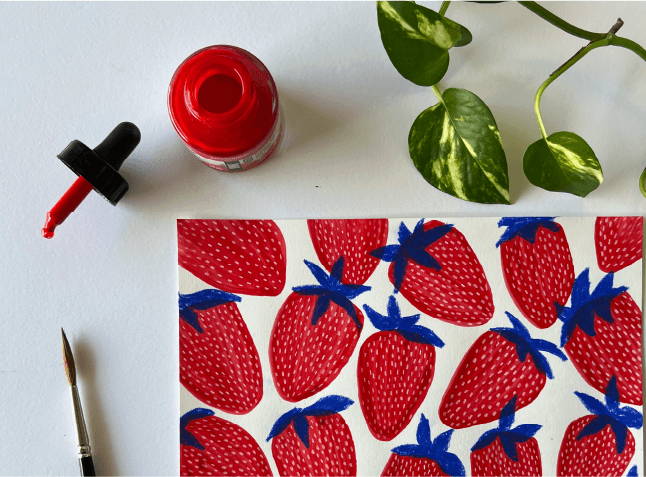 What is your biggest dream/goal as an artist?
I have many dreams & goals, after all, who doesn't? But what I keep telling myself all the time is that I want to work with clients that fit together, so we have the opportunity to make beautiful things.
Is there any particular advice that has fueled your creative journey? (Words to live by or favorite quotes?)
Don't forget to Play! This was the best advice I ever had! With this in mind I do my creative play with my own rules.
Anything else we should know about you?
I am a chocolate enthusiast, book lover and positive thinker and in my free time you will find me having fun with my family, chit chatting with my friends, walking my dogs or just chilling.
Where is the best place to view your work?
Portfolio: happyhemera.com
Instagram: @happyhemera