We've pulled together a collection of noteworthy notebook designs from our friends and followers. Enjoy!
When someone takes the time to put together a custom notebook, they're pouring their soul onto paper. It's our job to make sure these products come out perfect. Not just because we love print - but, because these artists, creatives, and brands are counting on a top quality custom notebook that represents them. That represents their brand.

Seriously… we love seeing these designs come through the shop. It's a great way for our team to find these budding creatives, or these cool organizations that are making things happen in the world.

We feel obligated to share some of these creatives with our friends and followers. So, with that being said, here are a few of the custom notebooks that have passed through the shop recently.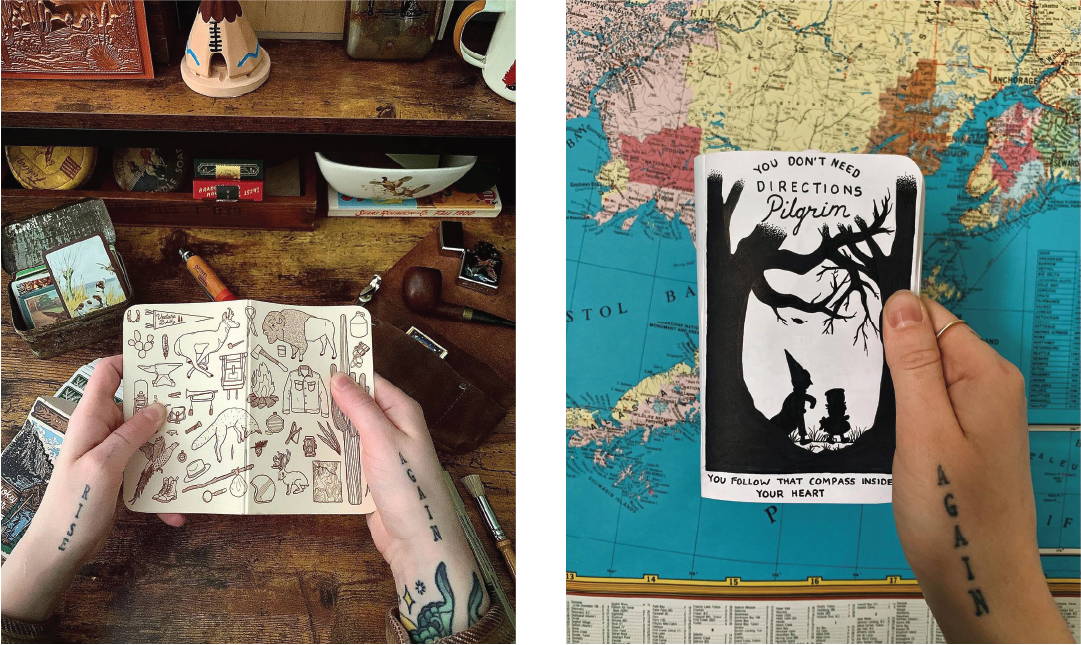 "Fear not and venture boldly." That's the motto of Marissa Edwards over at Wheat Penny Provisions. Based on her photography, the Denik team needs to schedule a trip to Grand Rapids, Michigan to spend the winter in her rustic cabin shop. Her website is full of carefully crafted, small batch goods including some gorgeous custom pocket notebooks.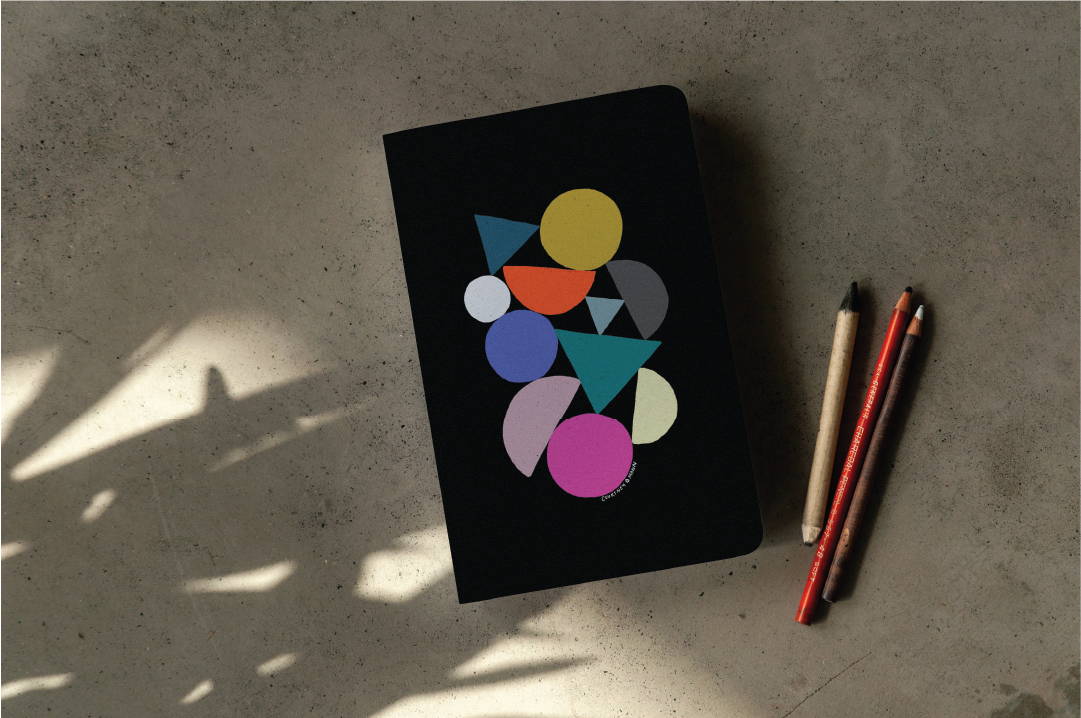 Her pops of color and bold illustrations stopped us in our tracks. We went and checked out her instagram feed… and our creative team wants to make notebooks of all of her designs. Just to feed our addiction for radness.
If you've ever thought to yourself, "I need to see some killer illustrations today " or, "today feels like a good day for squirrels." Then you MUST check out Tommy Kane. His work is packed with such witty detail, you could explore his feed for hours. Our CEO Tyler is a huge Tommy Kane fan. We're thrilled to see his custom squirrel notebooks pass through.
This design really resonates with us. A simple, but powerful message. After we saw this custom notebook by designer Savannah Ault, we figured it was okay to take a little bit of a breather. Savannah, thanks for the reminder!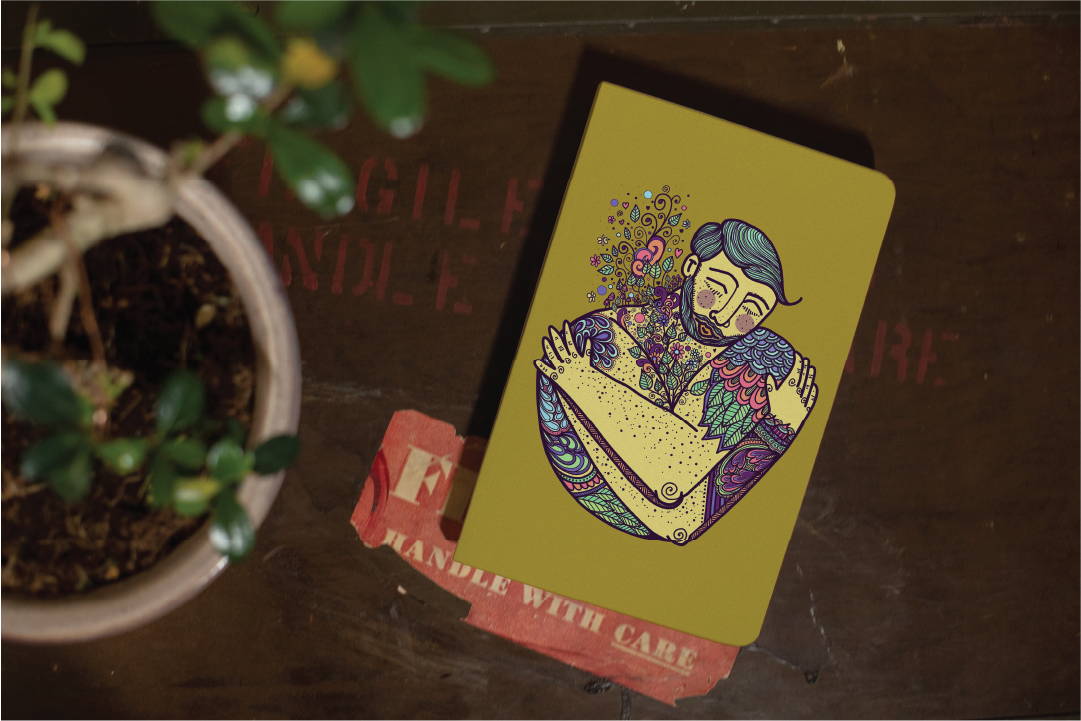 Ok. Real talk. Emily is rad. She is a well-rounded creative. Her illustrations are overflowing with emotion and wonder. Her custom notebooks look incredible. Dearest Emily, can we collaborate on something bigger here?! Wow. So glad we saw her work come through.
Three words come to mind here... Geometric. Landscape. Goodness. Or the "GLG" as we now like to say. Thanks to Elyse Dodge, we've been introduced to the "GLG" theme of her work. And, her style is a perfect fit for the Classic Layflat Notebooks.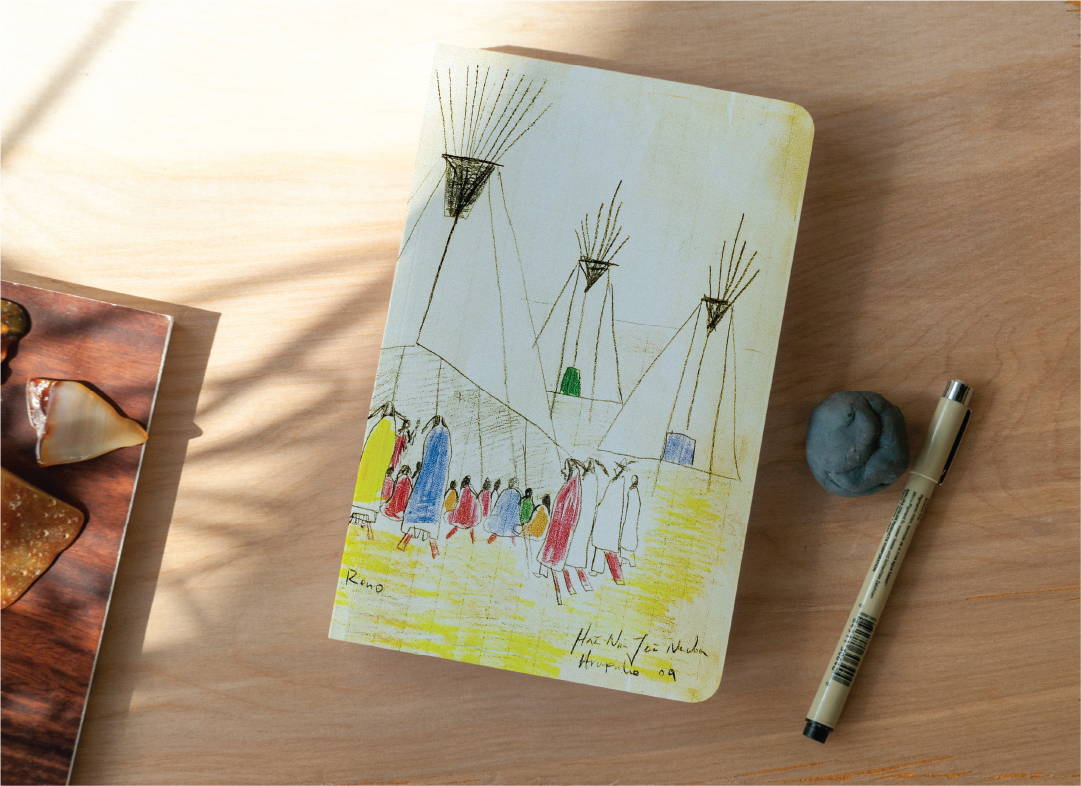 Hyphen Reads Books is an awesome organization that launched in February of 2020. They're laser focused on translating and publishing Native American-authored books in languages other than English. Their beautiful efforts are clear in the artwork and artists they've used for their custom notebooks. We're humbled to be a very small part of their movement.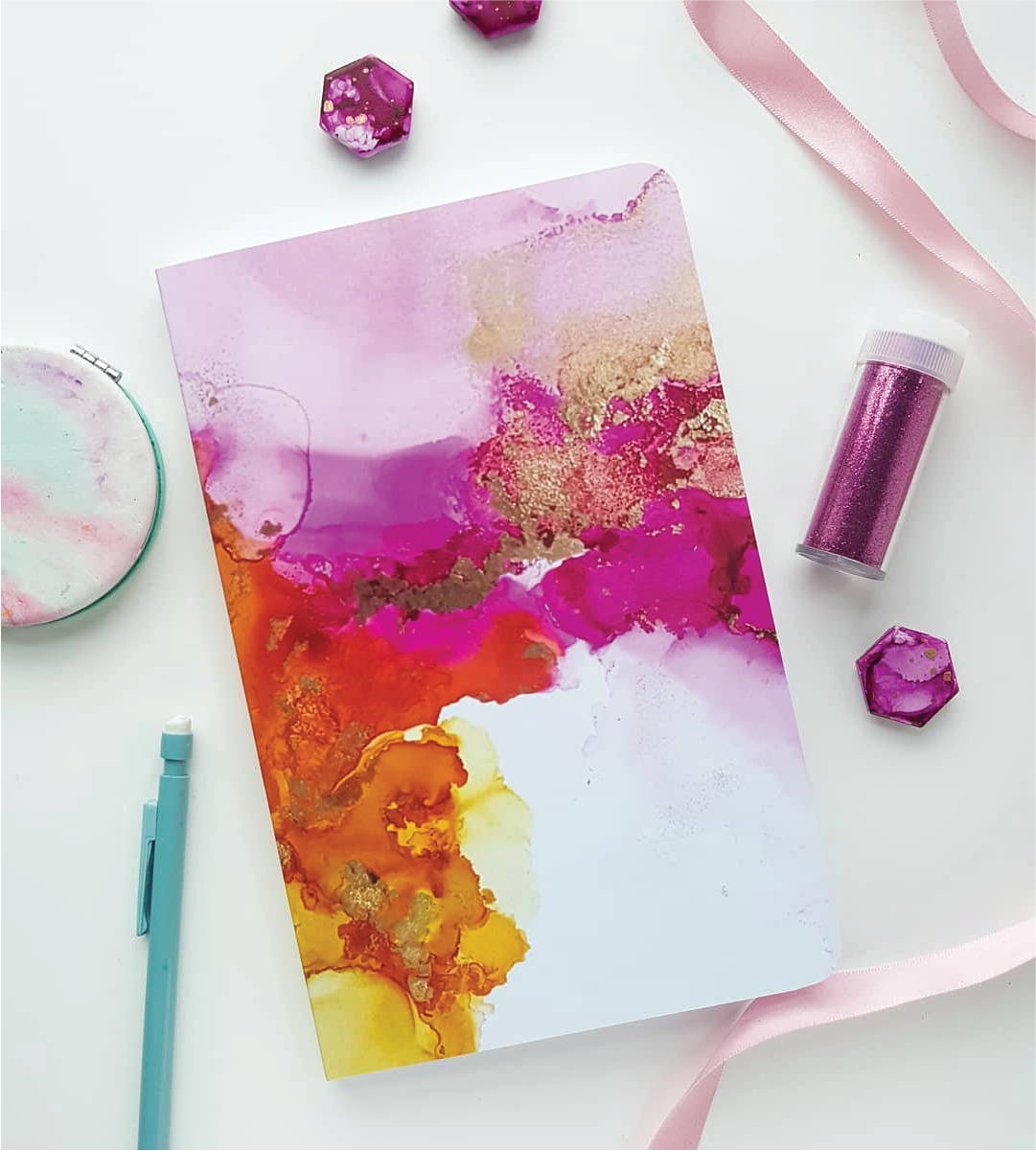 Emma got her start as a rebel artist by drawing lipstick murals on her mom's walls as a kid. As you can see from her custom notebook and her instagram feed, she is still pushing boundaries as a mixed-media artist. We wouldn't mind if she came and did a few walls at our office.
That's it for today. Hope you enjoy the custom notebook inspiration, as well as the chance to find some new artists and organizations to follow. We're thrilled to work with rad partners like these, and many more.
Stay tuned for future highlights of artists, creatives, and brands as we see their work pass through the shop and into the world.
Want to design your own custom notebooks or sketchbooks?