We met David Tofighti when his griptape notebook won our Custom Contest in November. Our Art team loved his unique use of materials so much that we reached out to him for the backstory. It's stories like this his: a skater who claims he isn't an artist at all, that reiterate how rad our custom notebooks process can be! There's an artist in all of us. Listen to it! We hope David's experience inspires you to get creative.
Want to make a custom? Try it out here!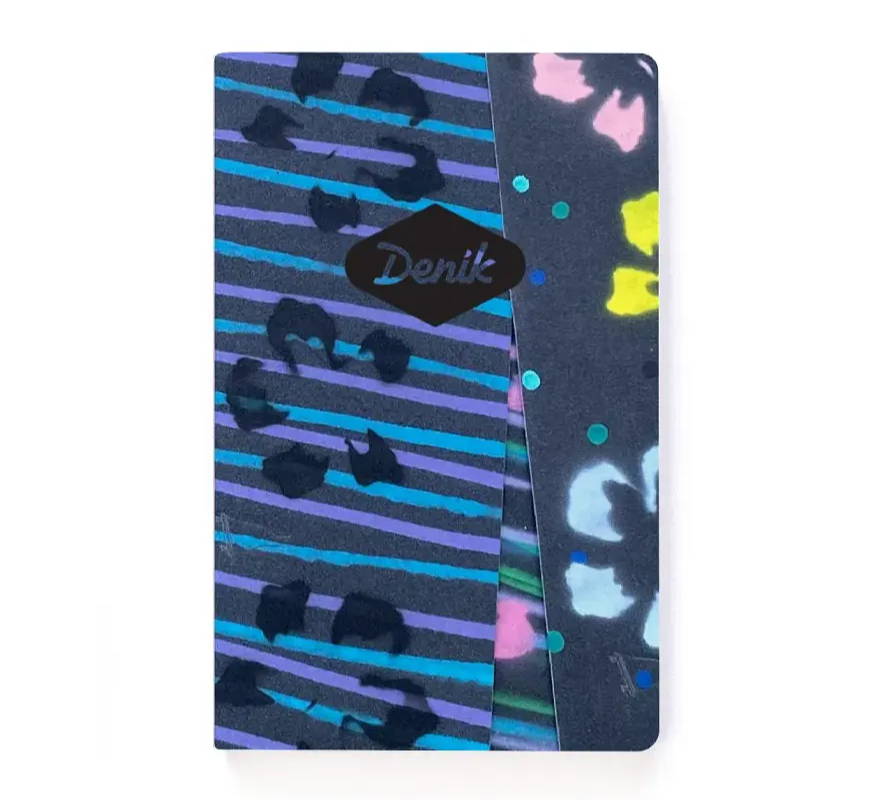 David Tofighi's Custom: The Why
"So I have been skating for a good half of my life now, going on 14 years (I'm 26 years old now) and ever since I started I've always had little designs on my griptape. Whether it's handmade cut outs, stencil work, or just little lines through out—even to this day every board I skate always has something on the grip. For the past few years its been the flowers. It's something that I always do just for the fun and joy of it! I really don't consider myself an artist at all. I treat the way I go about making all my grip the same way I think about skateboarding and just do it for the fun of it. I expect nothing in return and just appreciate all the little things it can bring. On top of that it can give you an amazing world/community. In my opinion skateboarding and art go hand in hand and that's one thing that I always appreciate. It could be looking at skateboard graphics at a skate shop, looking at someone's designs, or maybe it's in their clothes/ fashion, skateboard, griptape ,etc.—you can really be you and express yourself to the fullest in both!"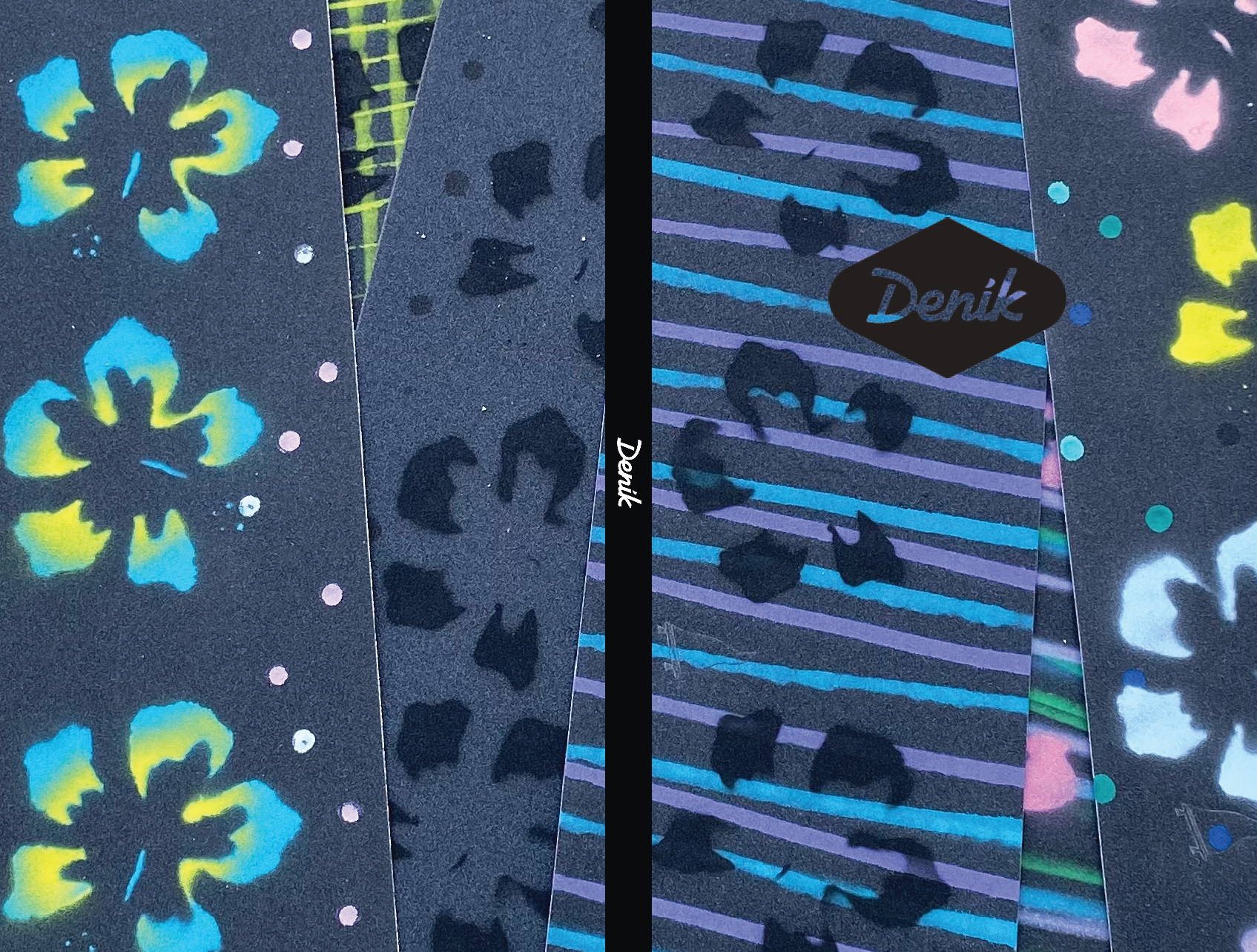 The Cover
"A little behind the design.. it was really me not knowing what to do. I wanted to incorporate the flowers and my designs but never really knew how it would look. I wanted to utilize all the colors and different shades I had so I took a gamble and used the shot of all of them. I was blown away by how it came out on the first go and did little alterations until the cover was set. I wanted to make the Denik logo a bit bigger than how it normally comes and I love how you can see the colors in the background of it as well."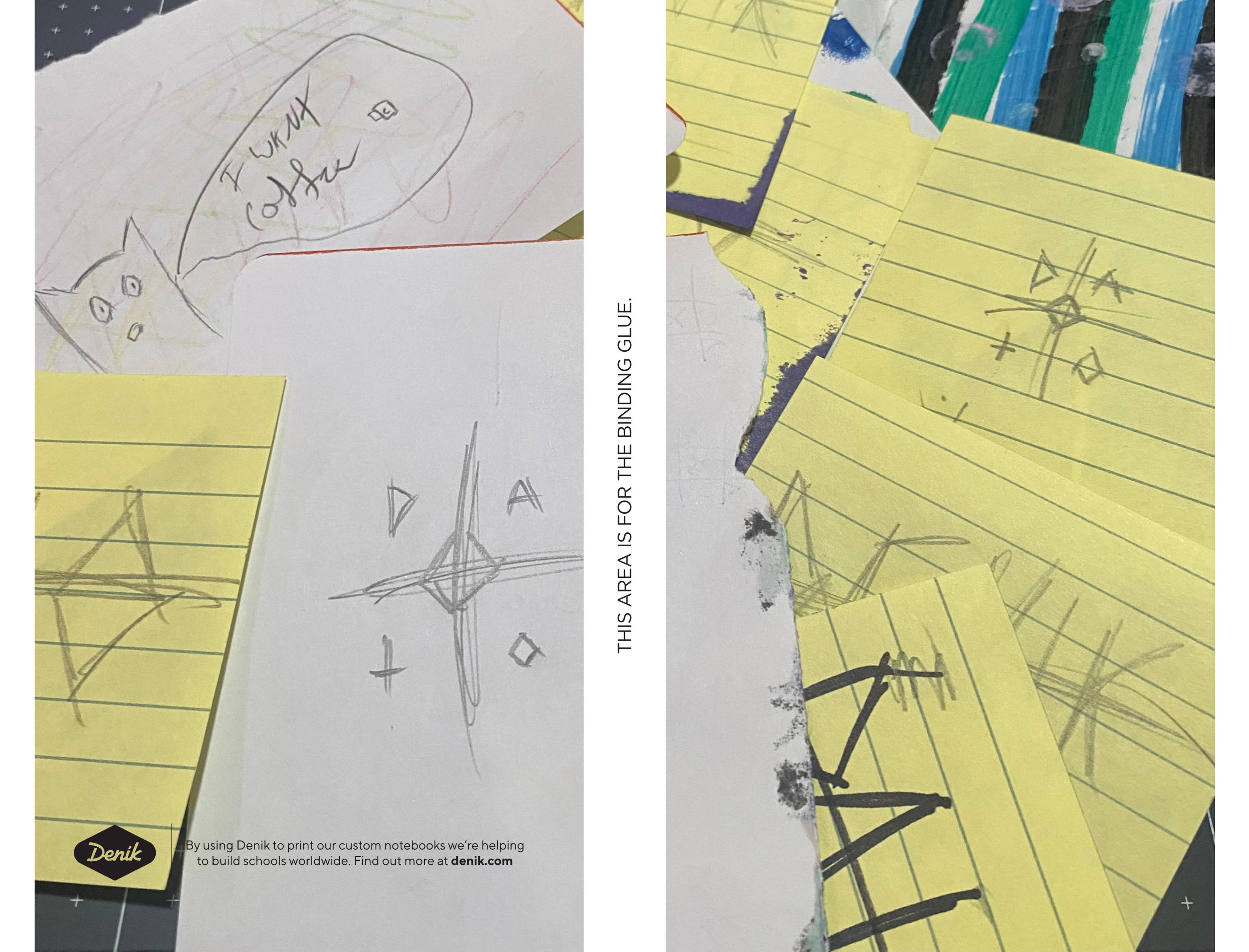 (The inside covers are pieces from David's sketches)
The Experience
"The experience was really simple, friendly, and just all around easy & fun! It arrived a lot quicker than I thought because most services that do custom anything take weeks to months! DENIK killed it on that! Quality was on point and I was blown away by how accurate it looked to the design online."