We've pulled together a collection of noteworthy notebook designs from our friends and followers.
When someone takes the time to put together a custom notebook, they're pouring their soul onto paper. It's our job to make sure these products come out perfect. Not just because we love print - but, because these artists, creatives, and brands are counting on a top quality custom notebook that represents them. That represents their brand.

Seriously… we love seeing these designs come through the shop. It's a great way for our team to find these budding creatives, or these cool organizations that are making things happen in the world.

We feel obligated to share some of these creatives with our friends and followers. So, with that being said, here are a few of the custom notebooks that have passed through the shop recently.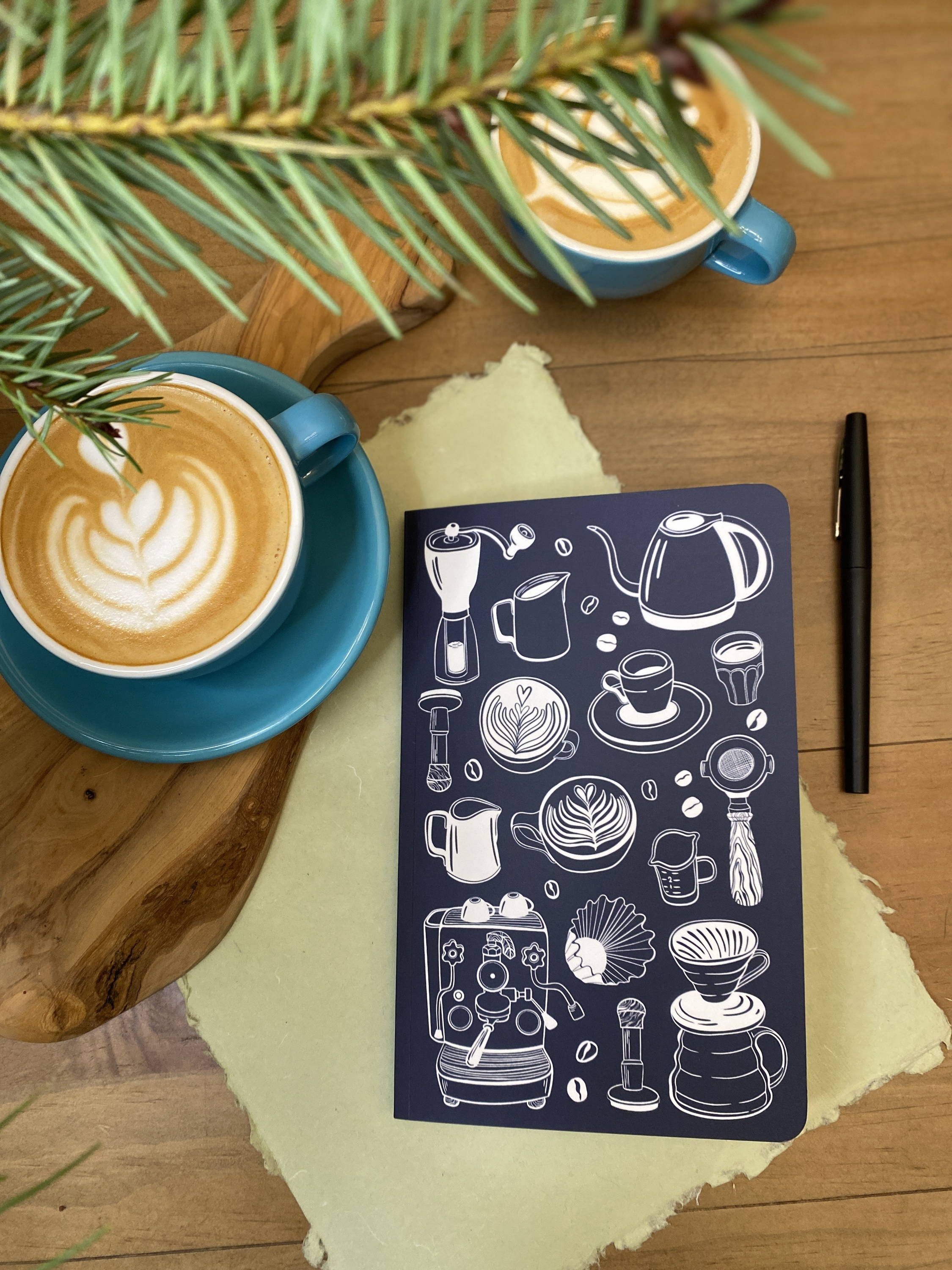 1. Olga Akbarova / @olgaakbarova.art
Olga is a freelance illustrator & surface designer from Baku, Azerbaijan and wow—we are so on board with her coffee custom. The tiny espresso machine? The tiny latte art?!? Olga uses digital software to make joyful, whimsical, and detailed art. Her etsy shop is filled with pieces just like this and... we're thinking all of her designs would look darn good on notebooks.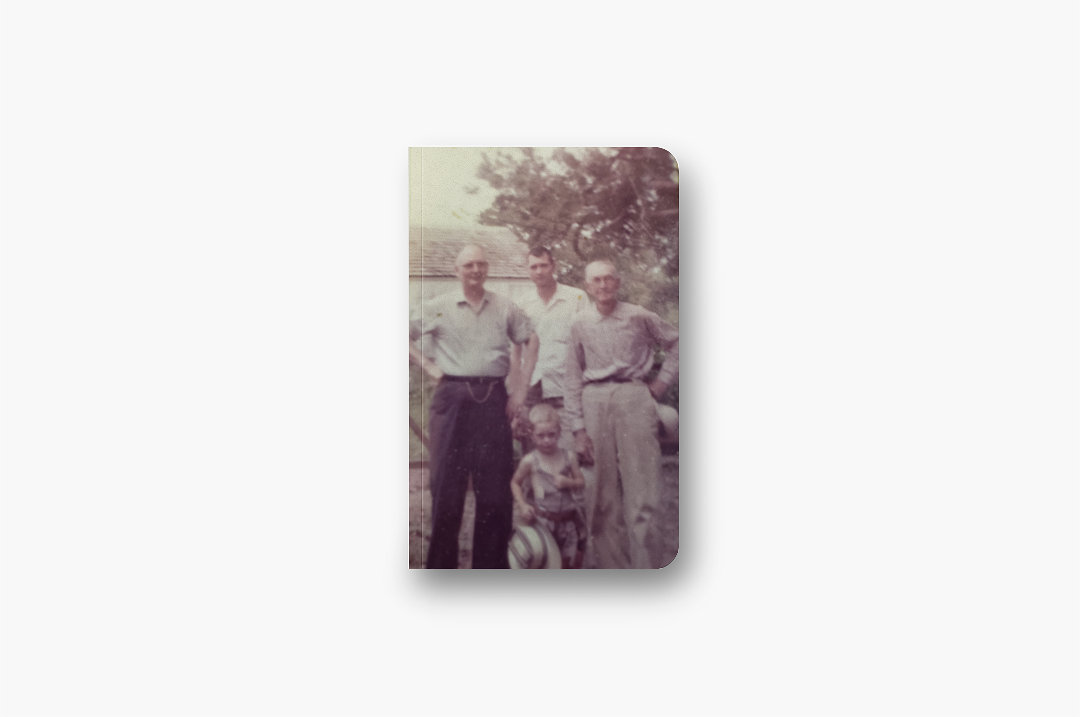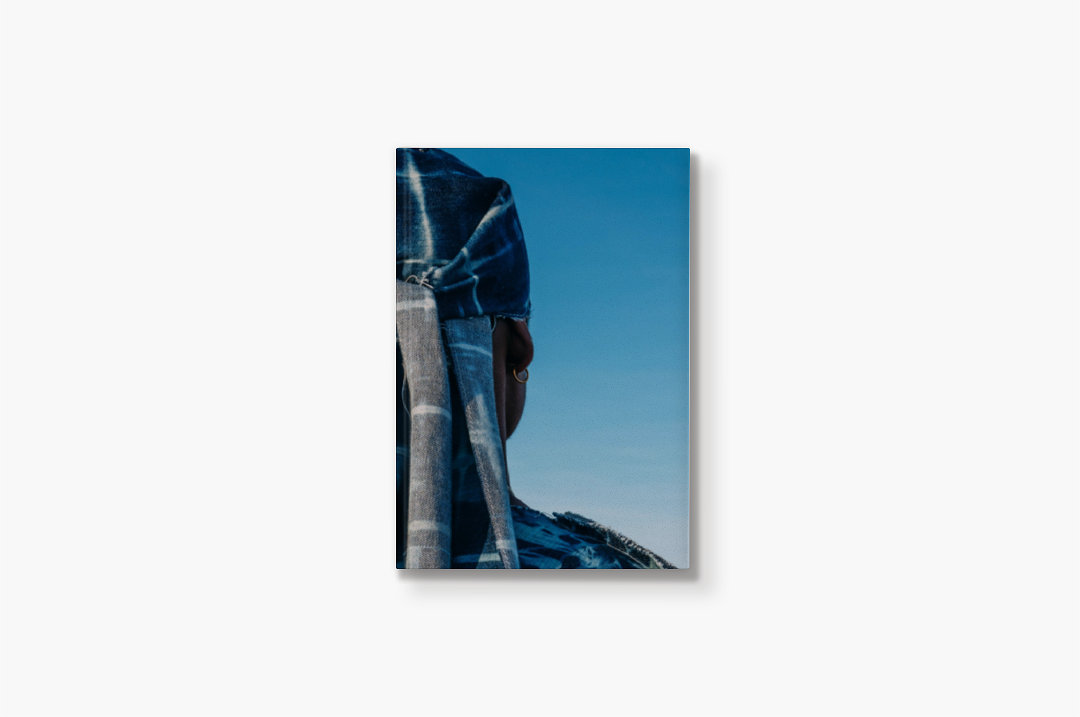 2. Photography inspired customs by Kenneth Mersmen & Marcel Coleman Jr.
If we've learned one thing in the notebook biz, it's that you shouldn't sleep on photo covers! Isn't it cool how Kenneth's old-time family photo brings a vintage photo album feel? Or how Marcel's image, so simple and stunning, brings a whole story to the cover? We love seeing photo customs (yes, even the ones of your crusty family dog)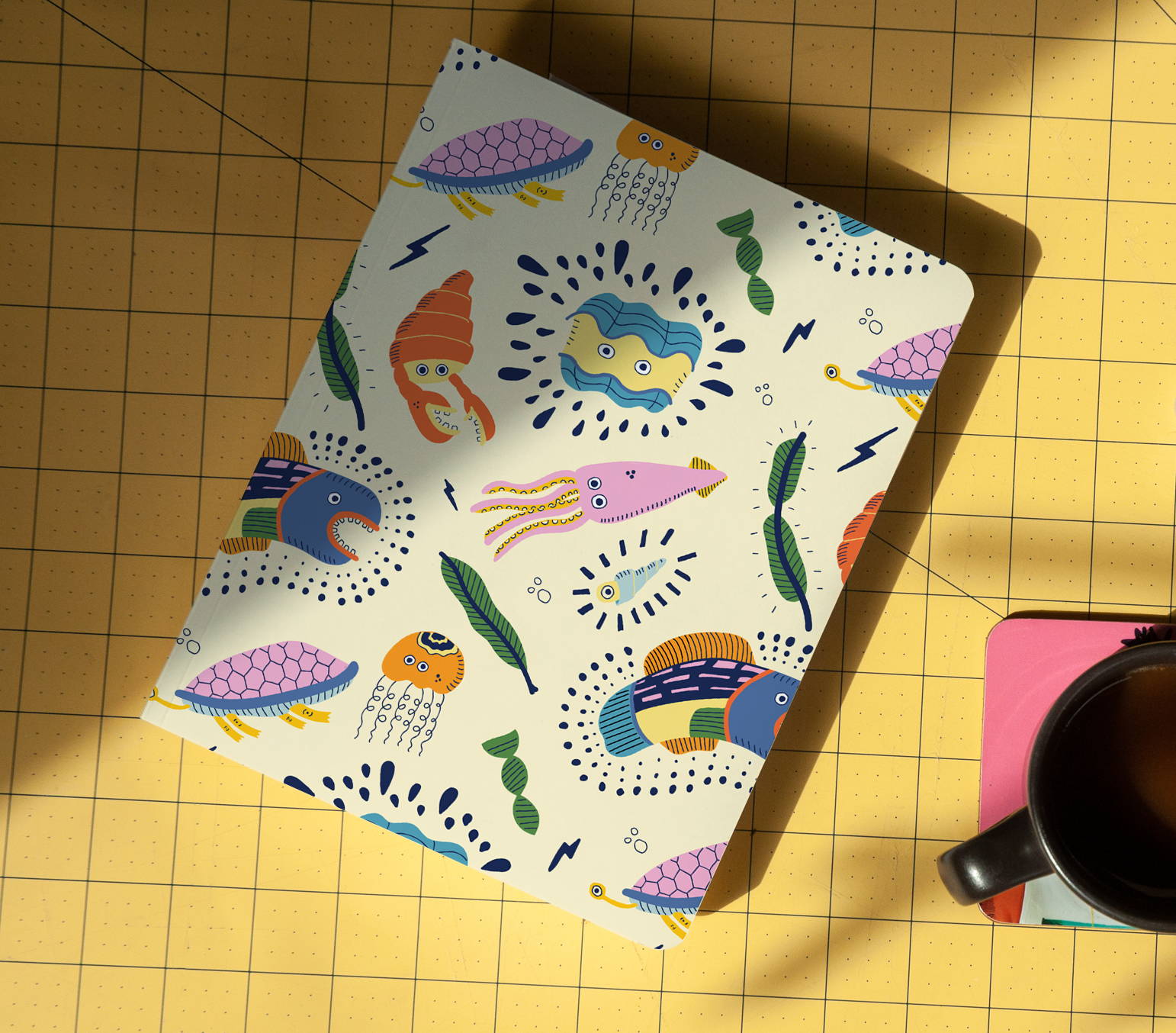 3. Erwin Ong / @duckamuck
Characters from an ocean scene to rival Dr. Seuss himself! These creatures are weird—and we love weird. Erwin killed this detailed, funky style and left us wishing we could turn it into a crazy little pattern. Don't you just want it on a tote bag? On a tshirt?? We're here for Erwin's color palette and his wide-eyed ocean friends.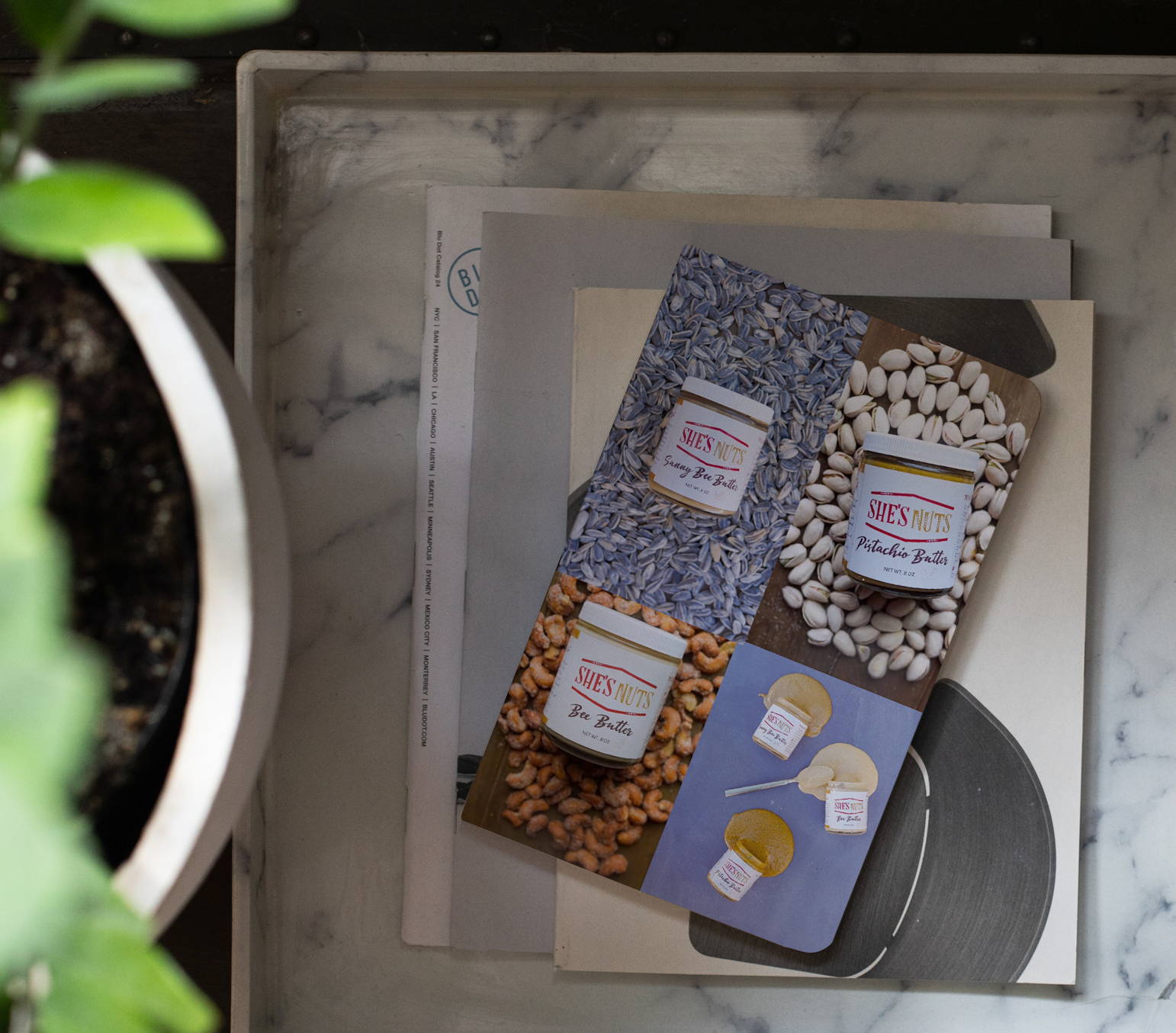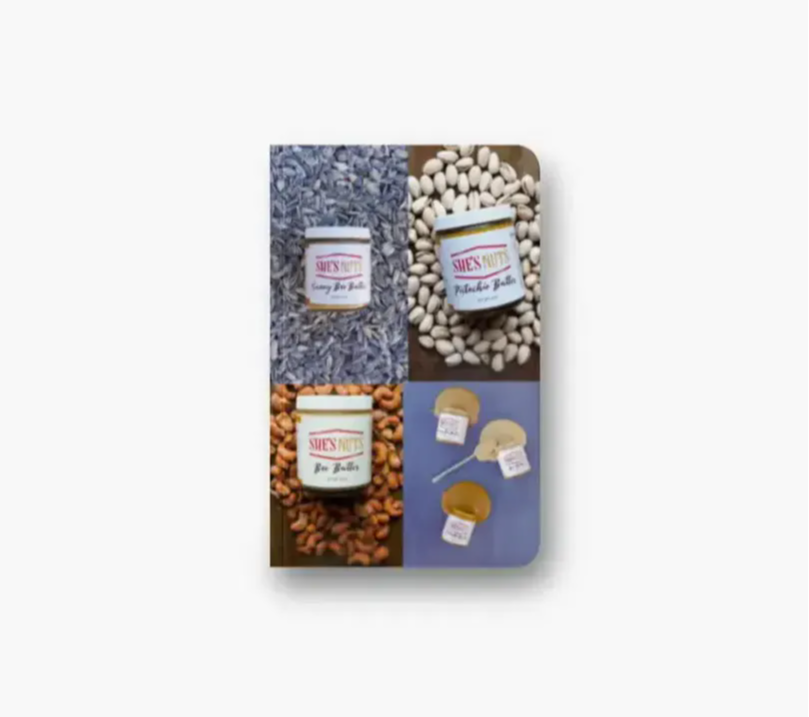 4. Elle Bourcier / @shes_nuts
Meet, "She's Nuts", the San Diego based small business whose organic, sprouted nut butters are 'kinda naughty & fully delicious'. Denik thrives when brands like this utilize our products. It's why we make sure are quality is top-notch and our design process is accesible. When brands & companies & individuals come through the shop, we get to be vessels in highlighting them! We're plotting a nut butter, notebook trade..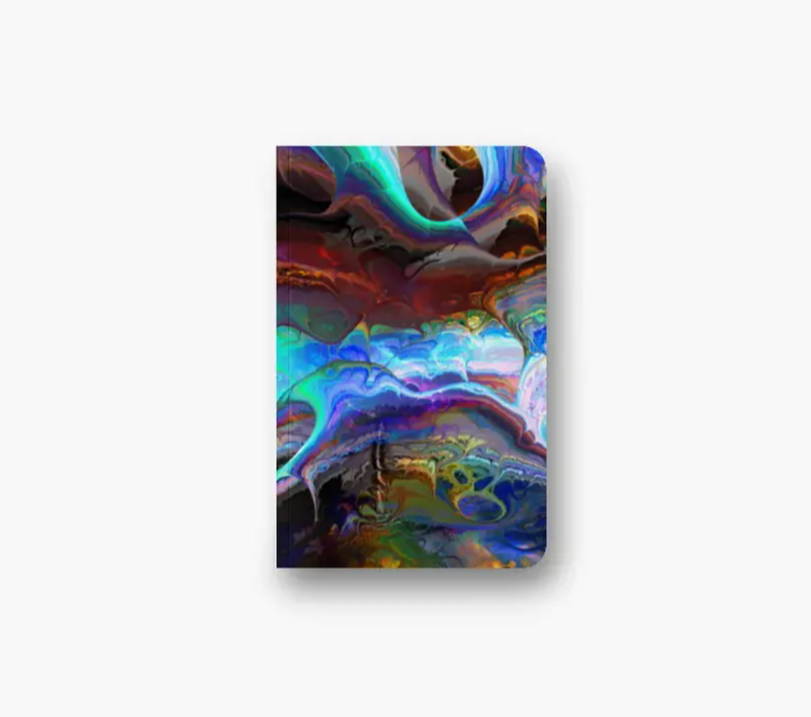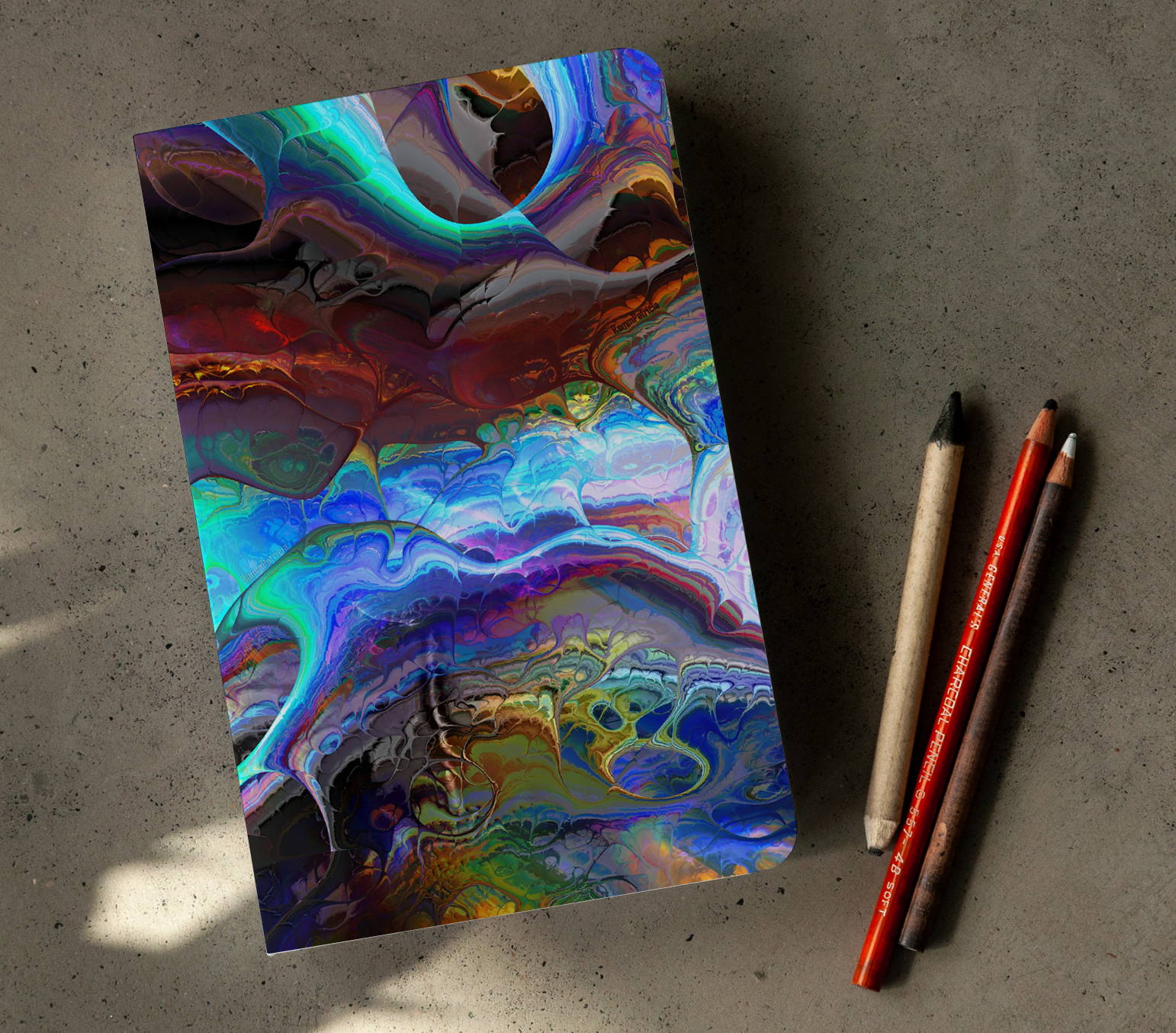 Hey, Isaac. Just wondering how in the WORLD you achieved this look? Meeting cool artists means we've been introduced to a world of different mediums: oils & paints & inks & blow dryers! You name it! There's something so serendipidous about working with materials that you don't always have control over. There's room for natural movement and beauty. This design and these colors are IT.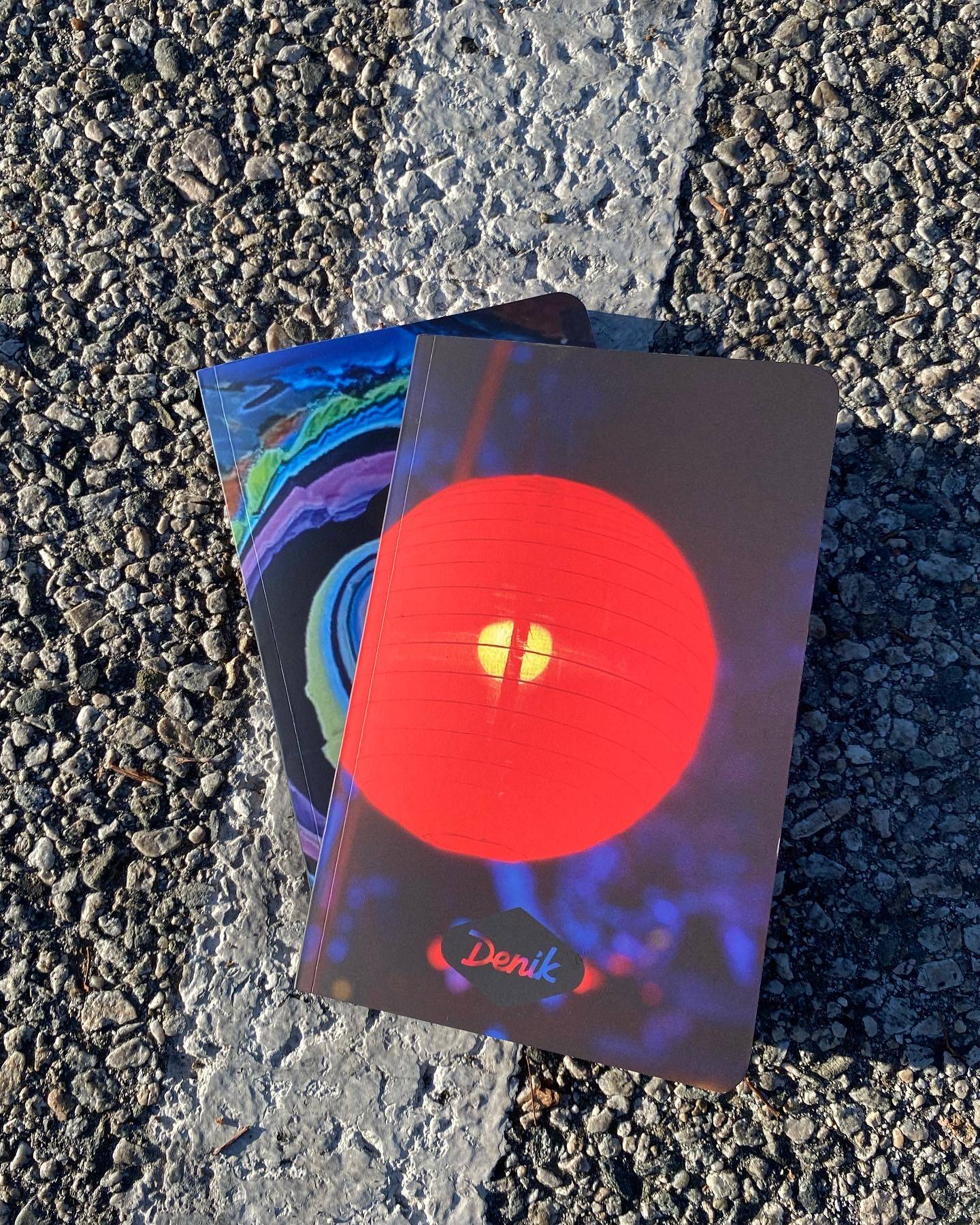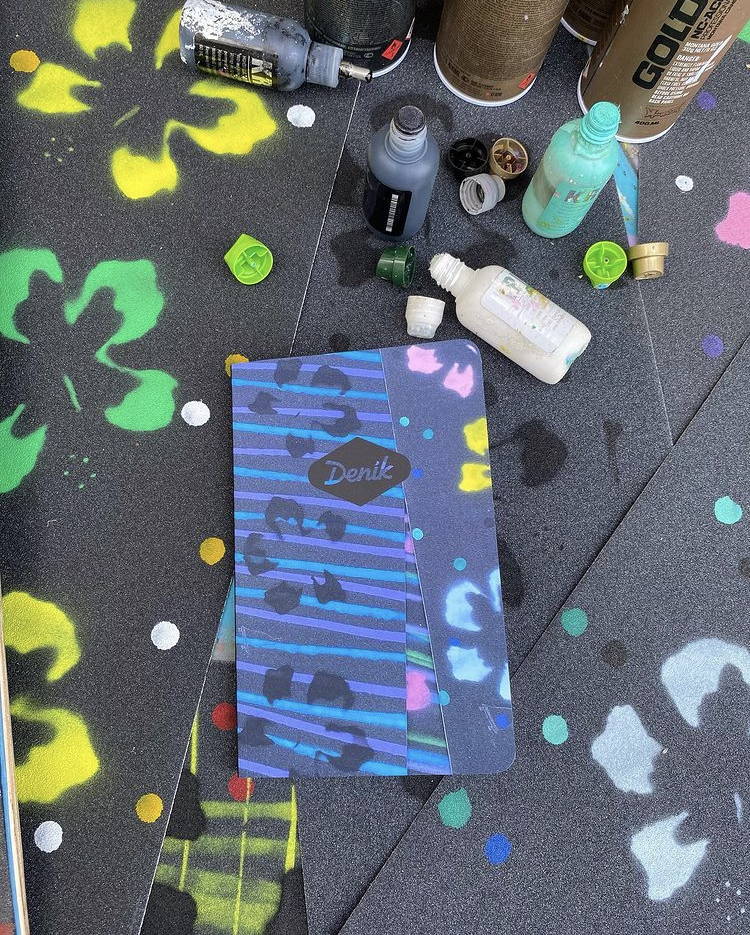 We spotted David Tofighi when his grip tape notebook won our Ambassador Custom Contest in November. We then proceeded to stalk his skating videos on Instagram and as if we needed more proof: he's cool. David likes to stress that he's not an artist, but the way he creates his compositions and utilizes unique materials says otherwise. Since the notebook on the right stole our hearts, we've been big David fans and we're excited for more collaborations in the near future. David, you are welcome to skate in the parking lot outside the Denik office anytime.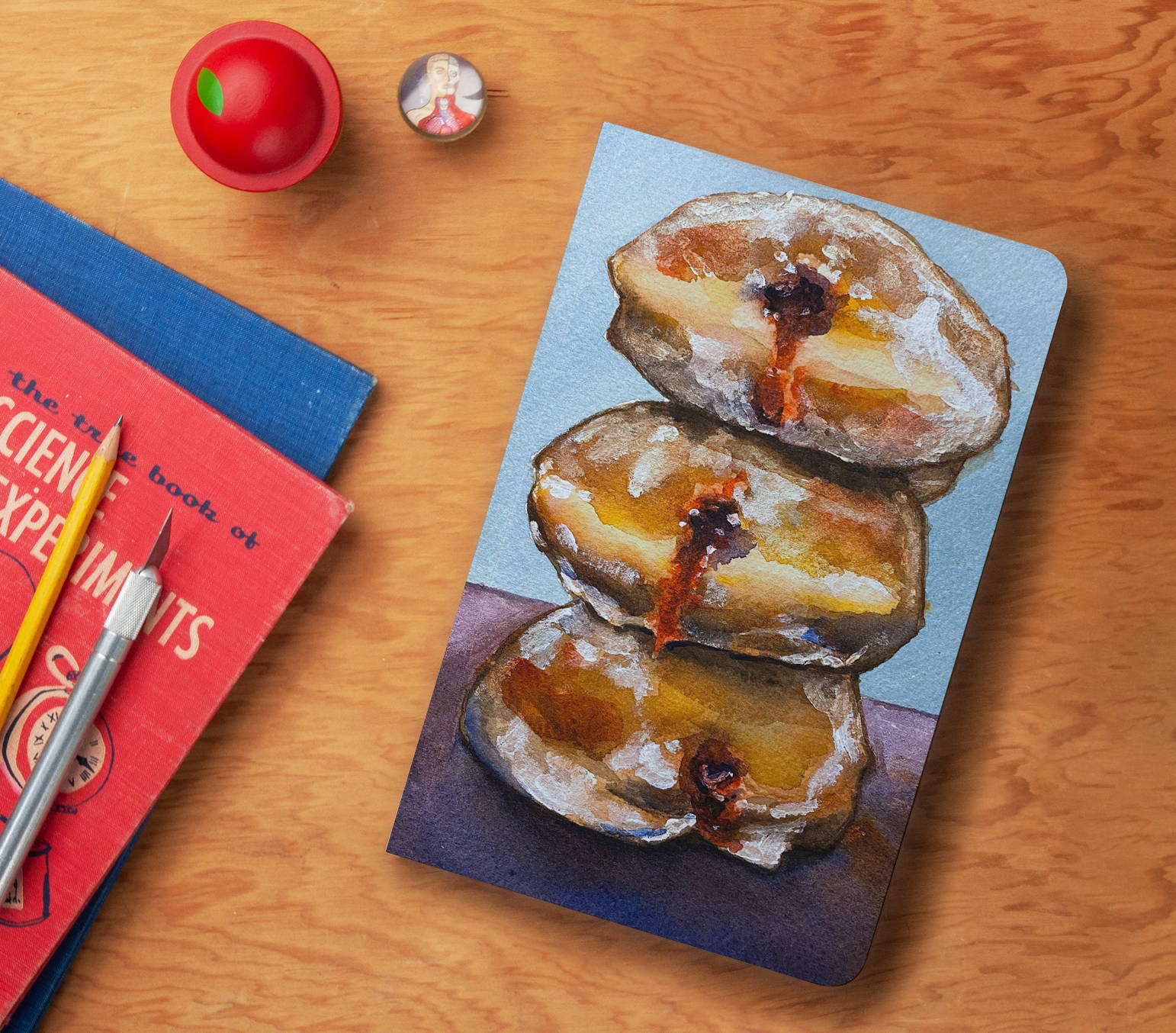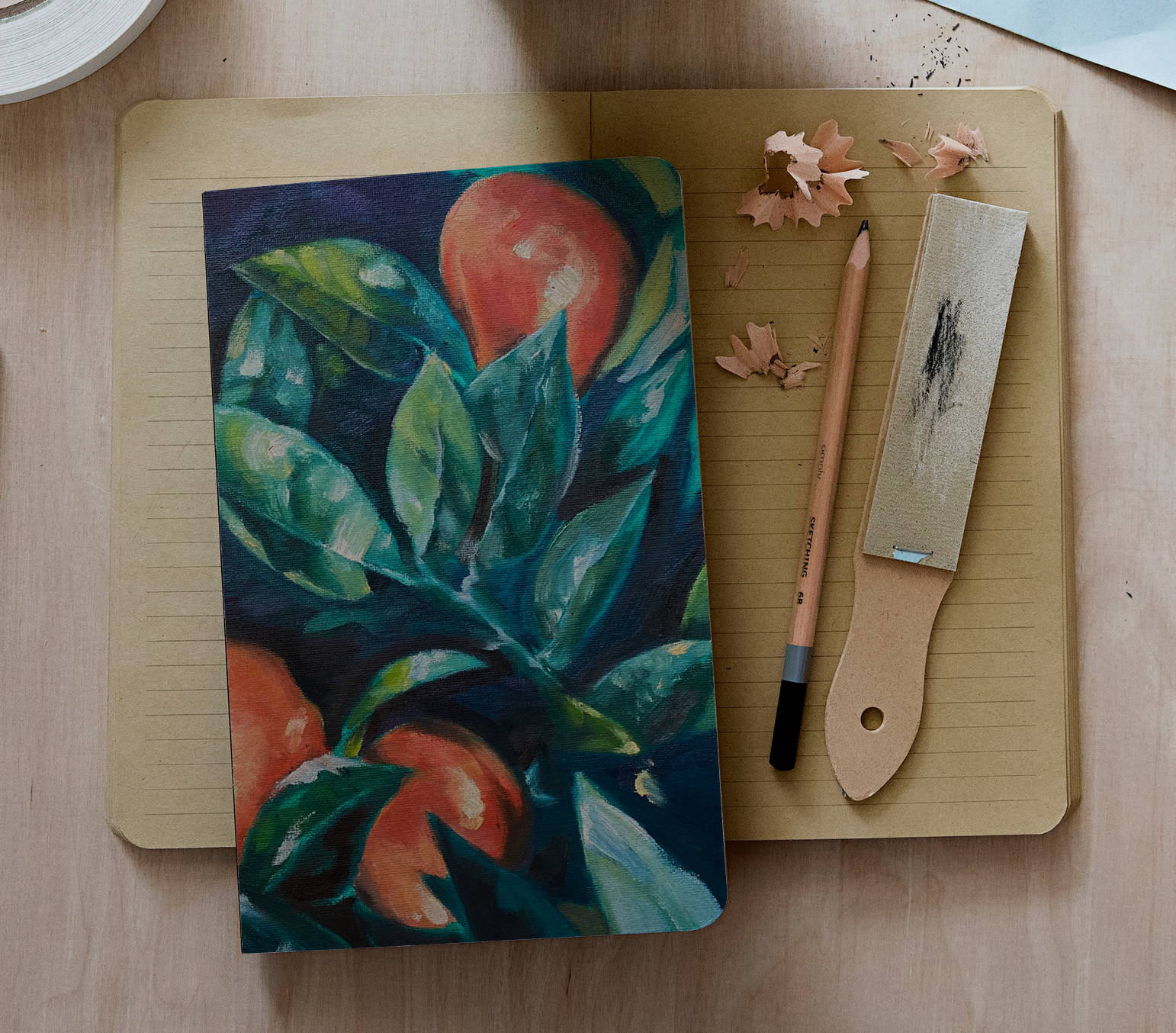 7. Chuck Lindsey / @charlezlindsey
Chuck is a great example of how well artwork of other mediums translates on Denik covers. We love Chuck's painting style. It requires (and deserves) a high print quality to make it pop. His paintings look as realistic as they did in the studio, maintaining their color and texture. It's been awesome seeing Chuck's designs and we're eager for him to do more!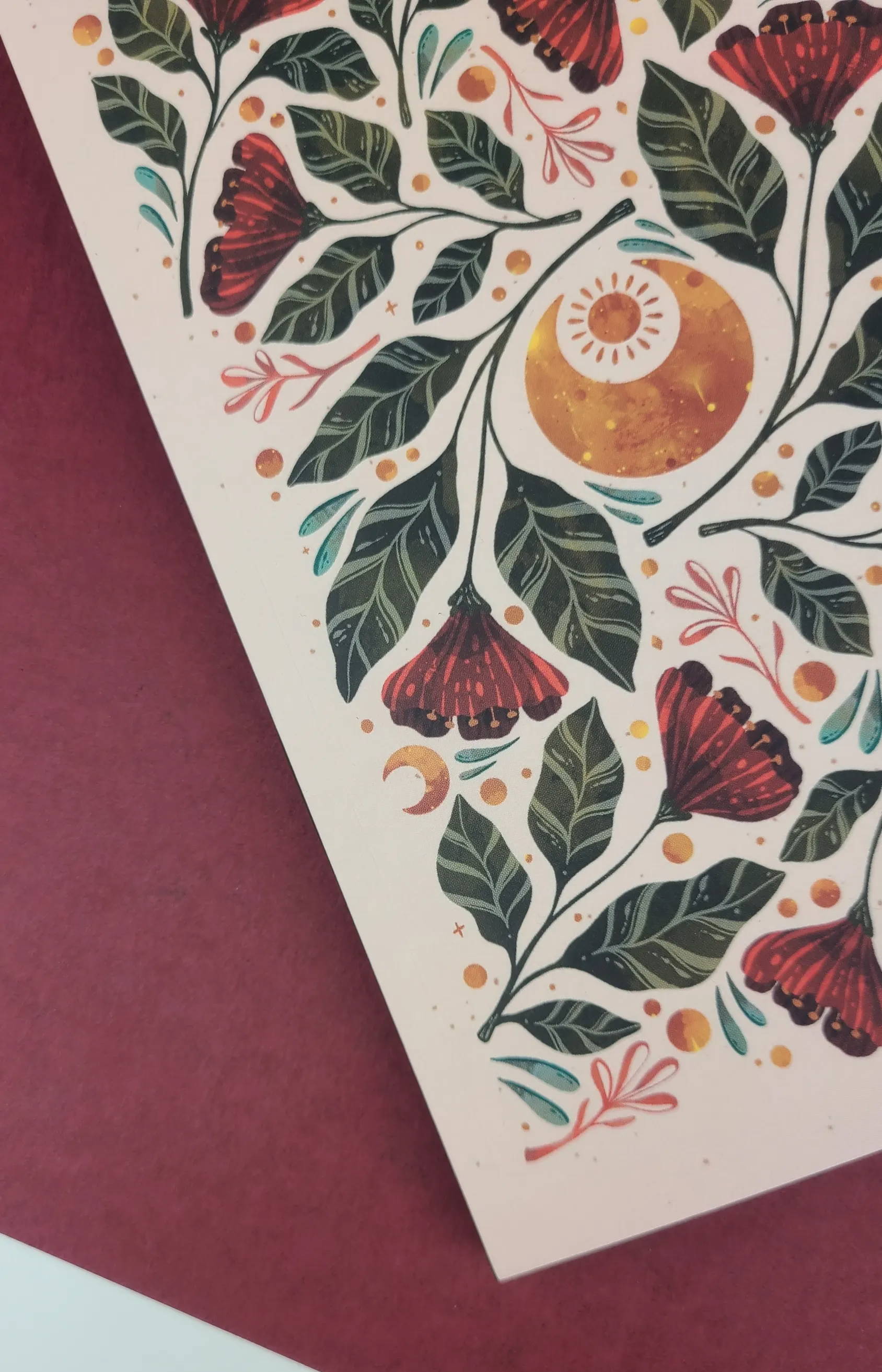 8. Kristin Heldt @kristinheldart
Kristin, Kristin, Kristin. I think we onced refered to her as the queen of digital illustration and flora & fauna. I stand by that. She's participated in quite a few art challenges in the past year and it's been fun to watch her style develop & refine. We'd love to see her illustrate a book or design a mural!
We can't get enough of this custom. Be sure to check out Kristin's Collection with us!
If we could show you every custom order that came throught, we so would. Here are the last couple of covers before we call it a day! Speed round!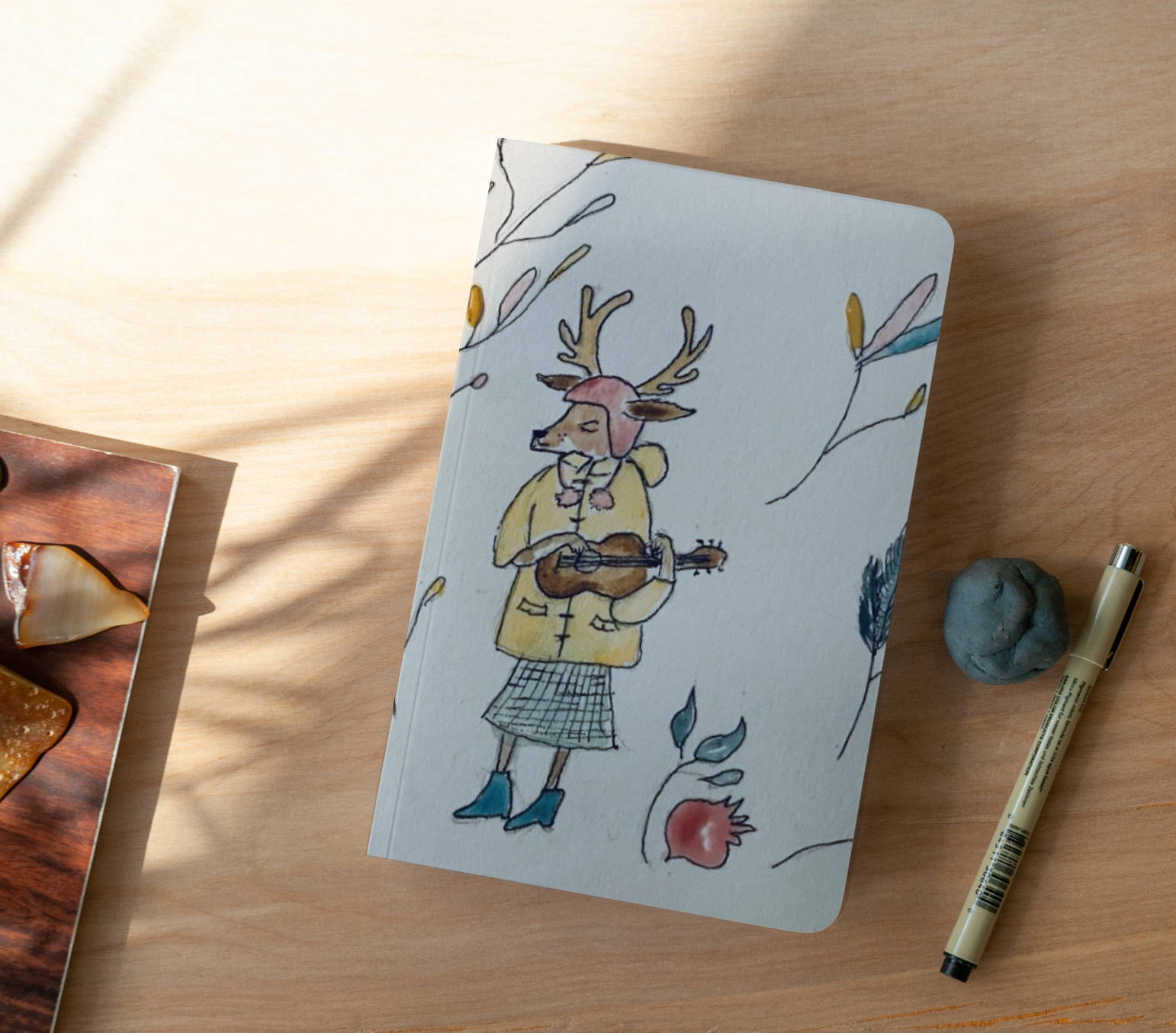 Lady deer playing ukulele. Nuff said.
Wrap Up
That's it for today. Hope you enjoy the custom notebook inspiration, as well as the chance to find some new artists and organizations to follow. We're thrilled to work with rad partners like these, and many more.
Stay tuned for future highlights of artists, creatives, and brands as we see their work pass through the shop and into the world.
Want to design your own custom notebooks or sketchbooks?