Meet Erica Helder! She's a rad, Canadian artist who works with a nontraditional medium—which means people usually have no idea what she's up to in the studio.
Erica works on a polypropylene-based synthetic paper, then manipulates 99% alcohol, calligraphy inks, alcohol inks, and brown grass pigments with a rubber catalyst wedge or the cool setting on a blowdryer to create different effects: burns, fades, stains.  
The Denik x Erica Helder collection has us absolutely enamored. We got the chance to ask Erica more about who she is and what inspires her. Read on!
1. What has driven you to be an artist?
I didn't grow up in the most peaceful of homes, and I never really fit in with most people. I had a lot of emotions and not a lot of tools to express them. I spent most of my time alone, creating entire worlds and retreating into them. As a young child, I was sponsored by my community to apprentice under a local artist, where I spent several years learning to navigate the formal art world. But eventually I learned that this was just another place where I couldn't fit in. I kept my art as a hobby throughout my teenage years, but had no desire to attempt to enter the arts professionally again. It wasn't until my 20s, when I lost my mom to her long battle with MS, that I once again found myself with so many emotions and not a lot of tools to express them. As the finished pieces started to pile up on the floor, I took to social media to share my work. And that was when I realized I could make my own small space in the art world where everyone could feel like they fit.
2. What is your favorite medium to work with?
I am an ink lover through and through. While oils were where I found my passion, and acrylics were where I found my footing as an artist, inks are where I found myself. Allowing myself to let go of control and embrace the wild, untamed side of the arts has opened a whole world of creativity for me. They allow me to create with every emotion in mind, tell every story that needs to be told, and embrace every whim I feel. 
3. Do you have a favorite piece?
Every piece is my favourite! Every piece is made with such deep emotion that it feels like an extension of my soul. But if I have to choose a project to favour, these notebooks may take the title. This is the first time I've had the chance to picture my art beyond hanging on a wall, and it was such a great stretch for my brain!
4. How do you get through a creative block?
I have worked in the plant industry for 14 years, and nothing gets my creativity flowing like spending time on the farm. The feeling of working my hands into the soil, and remembering our connection to mother earth is what grounds me and makes me feel whole again. Some of my favourite things to do on the farm are scavenging broken flower stems and taking photos to use as colour palette inspiration. After a good, long day with my plants, I'm usually ready to head back into the studio and get back to creating.
5. What is your biggest dream/goal as an artist?
Since beginning this journey, I've had a singular goal in mind: making art accessible. Art is only in my life because it was made accessible to me. If I can carve even a single path for someone to be able to feel at home with art, I have done my job as an artist.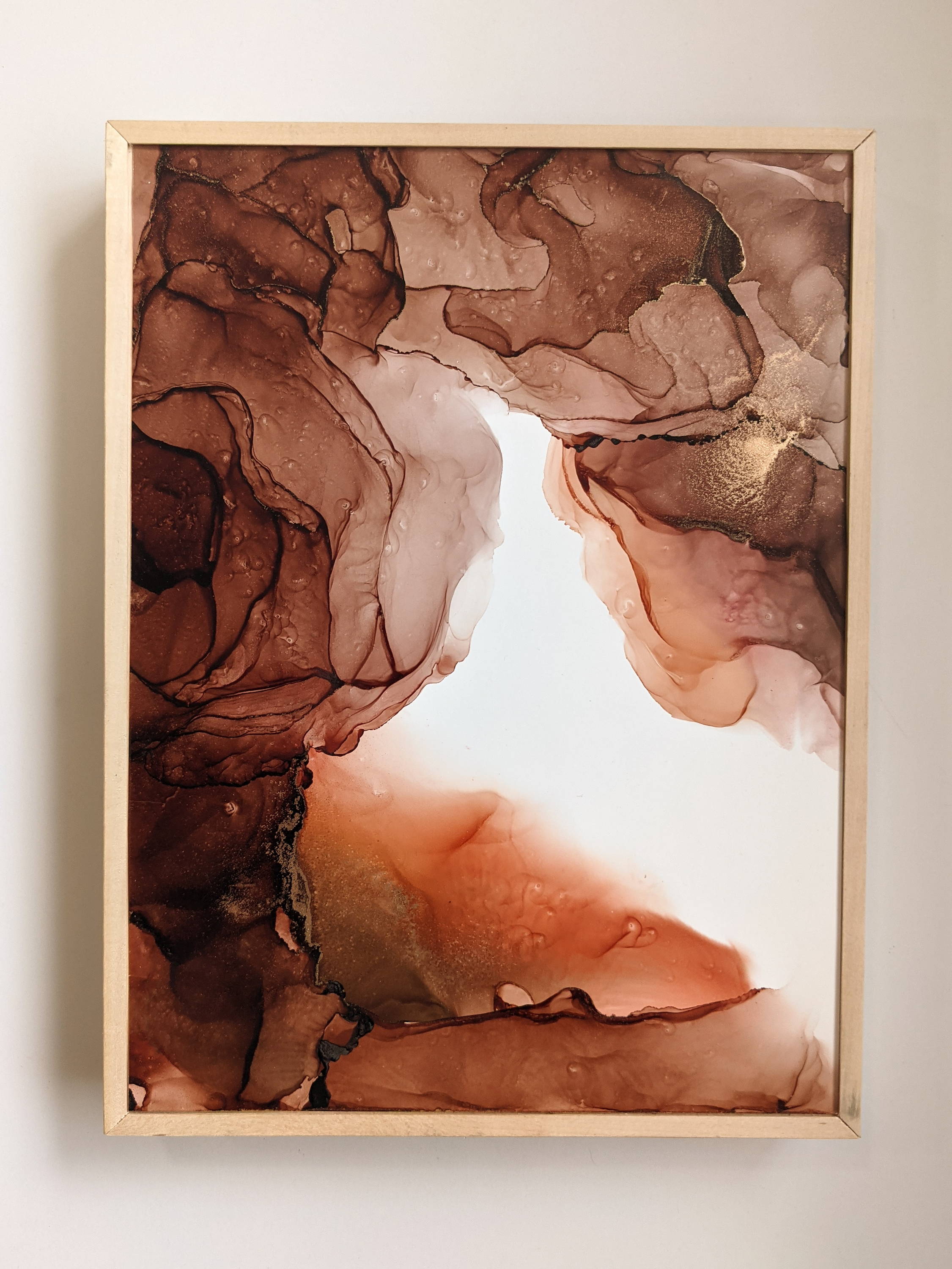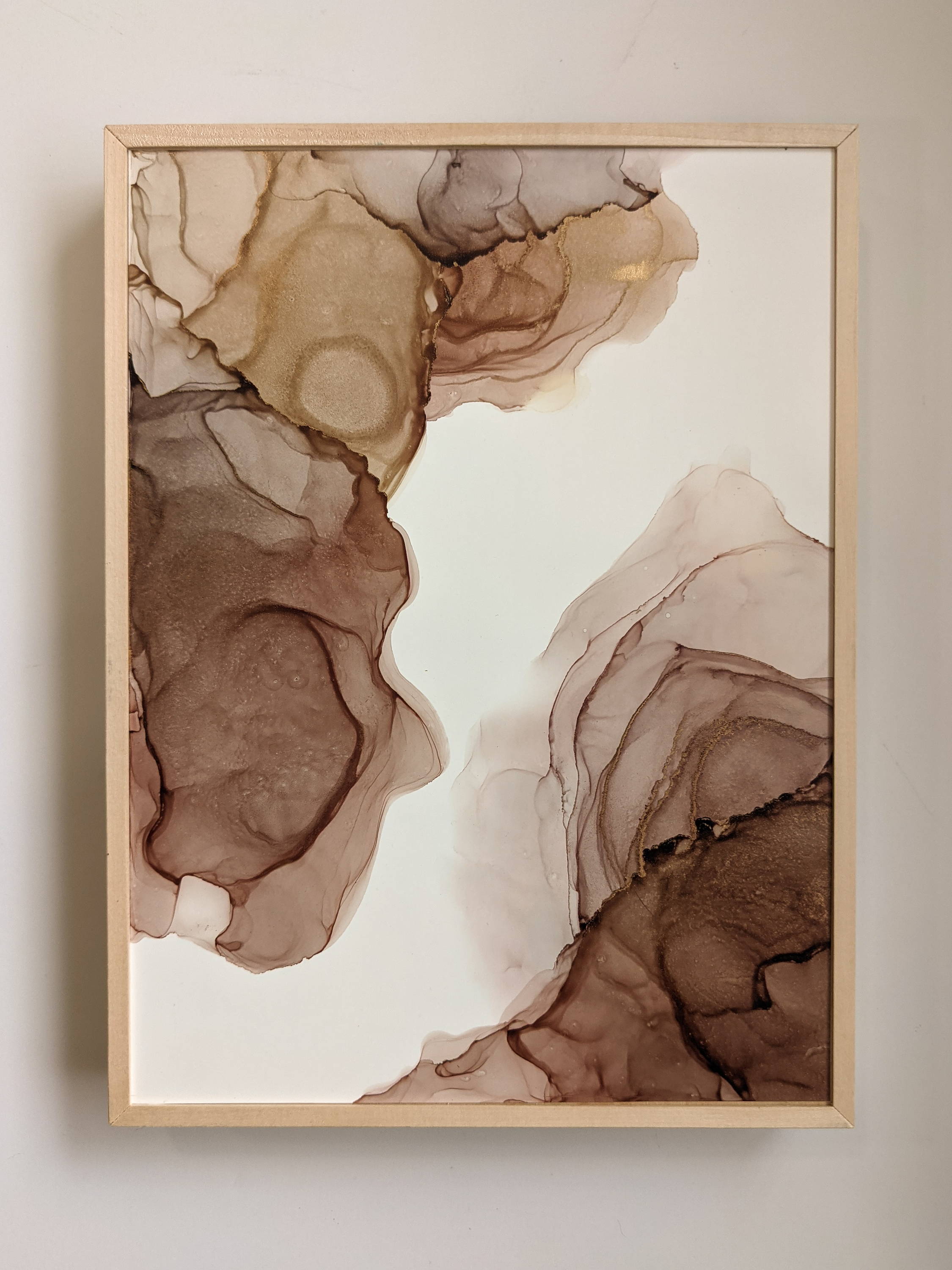 6. Is there any particular advice that has fueled your creative journey? (Words to live by or favorite quotes?)
I have a beautiful quote pinned up in my studio that serves as my daily inspiration: "There is peaceful. There is wild. I am both at the same time" (Nayyirah Waheed).
Learning to be a good artist means learning to be a whole person, and learning to tell whole stories. I've had to learn to embrace all of my peace and all of my wildness -- all of my softness and all of my edge. And I've had to learn that the stories that need to be told with art are the ones that exist in the margins; not the black-and-white, good-and-bad stories, but the messy, nuanced, peaceful-and-wild ones.