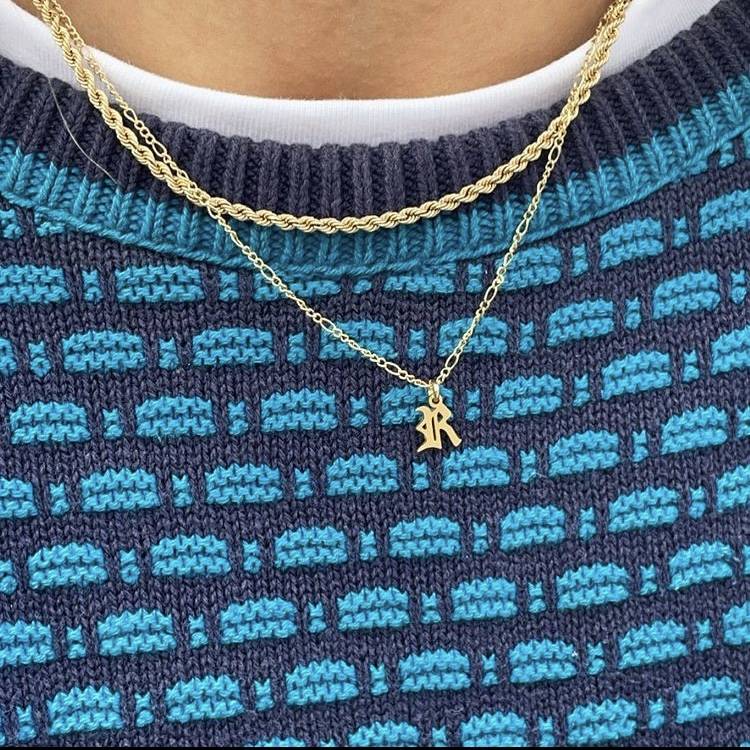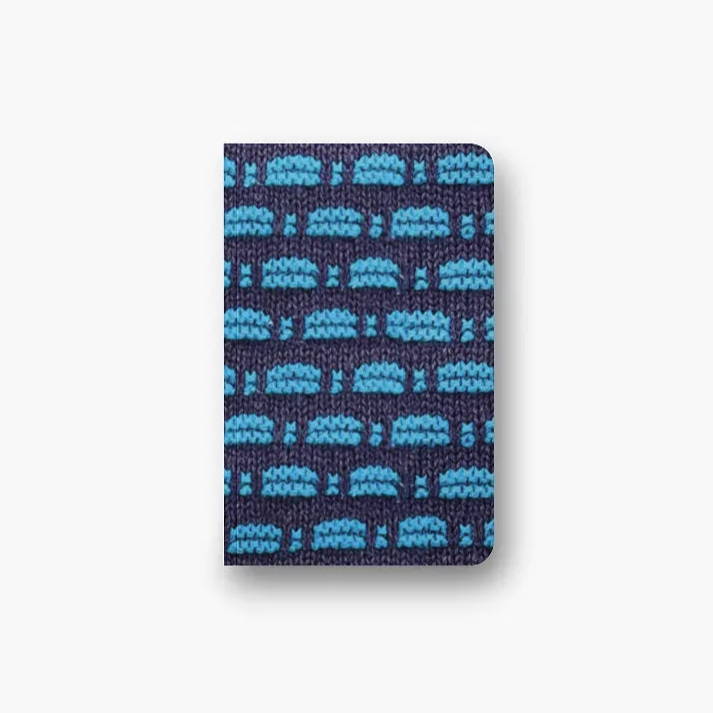 Mada's followers look to her as source of deeply trusted fashion inspiration. I mean, look at her, she's got the chill, chic look down to a tee. So when the people like something she's wearing in a video or Instagram photo, the people beg for it. Her comments have been swarmed with questions about her iconic, blue sweater and Mada let the people know it's vintage, Christian Dior.
We pulled the pattern from her sweater for a notebook cover and love the way the texture pops. Texture is in and this knit, monochrome moment is hitting the spot.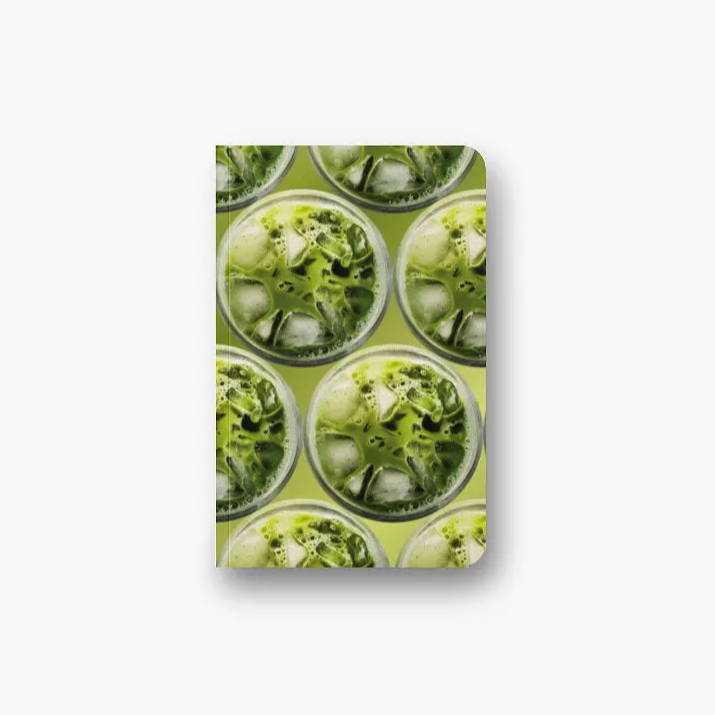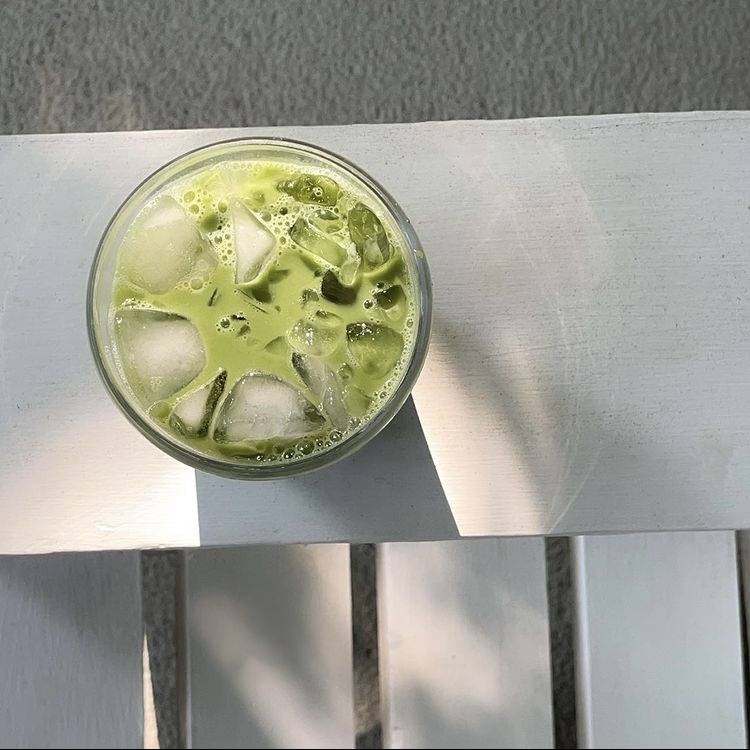 If you haven't been living under any rocks lately.. you may be aware of the matcha-craze. This finely ground powder of green tea leaves is being iced, sweetened, and consumed everywhere right now. Mada is a on board. She posted the photo on the right and we new we needed to see a matcha notebook.