We asked fashion student, artist, and Denik superfan LeeAnn to make a custom cover and pull out all the stops. Her collage style makes for such energetic, eye catching notebooks. Read about her experience using the custom builder​ or design your own!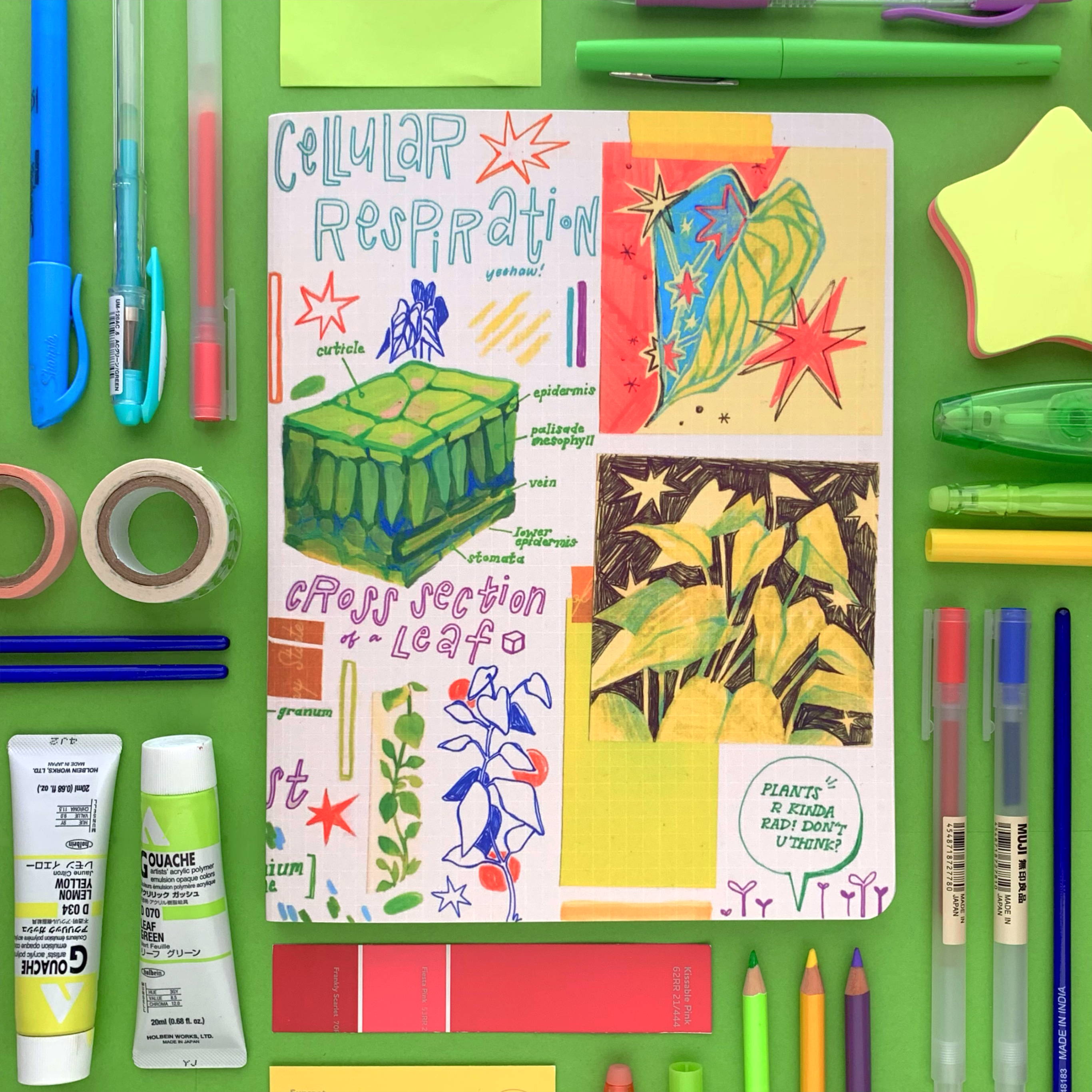 1. What was the custom process like for you?
I was so excited to work on the designs for the art. My main goal was to ensure my art could translate well onto a cover, so most of my time was spent formatting and editing. It was definitely challenging at times to balance all the elements I wanted and the space allotted.
2. What was it like to see your art on our books?
I was stunned!! I immediately showed my parents and we were all so amazed at the quality and the fact that my designs had become physical products you could hold.
3. What is your favorite thing about our notebooks?
I discovered Denik sketchbooks from my local art store. I was honestly motivated to purchase them because of the mission - I knew that I would be helping to build schools, which is one of my favorite things about the company itself. Besides that, the paper quality, size, and cover material are my favorite. I'm very particular with my sketchbooks and the 180 gsm paper has managed to hold all the supplies I've thrown its way.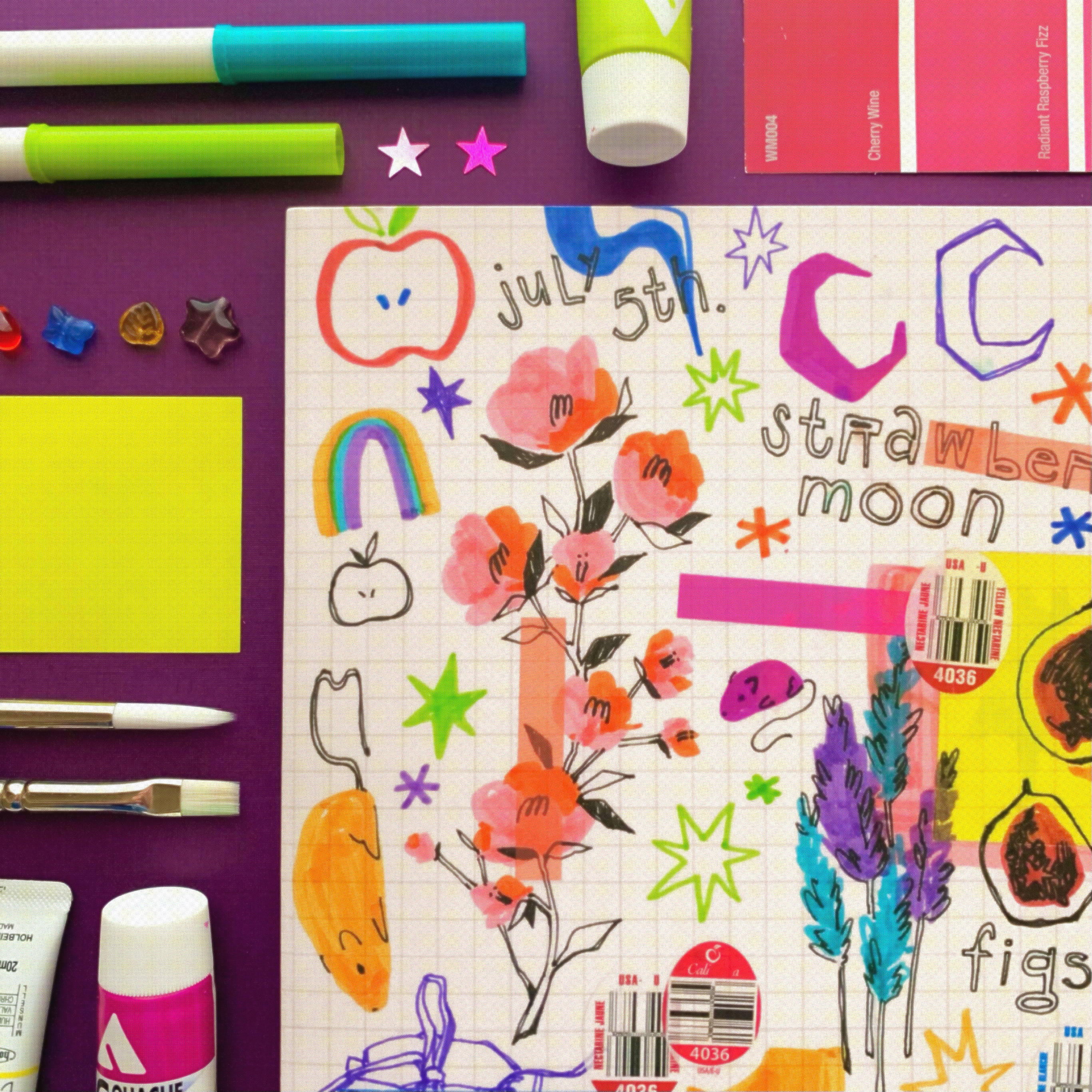 4. What has driven you to be an artist?
I never really thought about it - I've been drawing forever. In elementary school, when asked about our dream jobs, I always said artist (except for the phase where I wanted to be a professional fairy princess). Creating is really what holds me together most days and I don't think I'd be able to survive without putting pen to paper regularly. It's been difficult to convince people around me that the artist's work is worth doing (ah, society and its love for a stable job) but it's just made me more determined to find my own path, even if it gets hard.
5. What is your favorite medium to work with?
My favorite medium definitely changes depending on how I'm feeling. I've experimented with gouache, colored pencil, marker, and ink - these are the ones I use most frequently. However, I also study fashion at school, so I've been working with a plethora of new textiles and techniques to translate my art into the 3D space.
6. Do you have a favorite piece? A piece that brought you the most joy to create?
The piece that comes to mind is one of my fashion illustrations. It was a collection inspired by musical instruments and the memory of creating it brings me back to a more peaceful time in my life. I remember feeling overjoyed that my new methods were working; I used a black ink brush pen for the first time and was a bit hesitant at first. That's the piece that solidified my fashion illustration style that I'm very proud of, so I'd say that's my favorite.
7. How do you get through a creative block?
You caught me at a great time - I've been going through a prolonged creative block. There's a character in Kiki's Delivery Service (an animated film about a witch leaving home for the first time) that is an artist. She talks about taking time to not create at all - just do everything else and you'll find your inspiration. That's essentially how I try to get through a creative block.
5. What is your biggest dream/goal as an artist?
My biggest goal in the past was simply to "make it big" in any sense, whether it was as a designer, content creator, or illustrator - I wanted to be recognized by others for the art I create. Now I think my dream is to purely enjoy the process of creating as I used to when I was a kid because it was all fun then and we sometimes lose sight of why we do what we do.
8. Is there any particular advice that has fueled your creative journey? (Words to live by or favorite quotes?)
I personally love saying "I'll show you how valuable Elle Woods can be" from Legally Blonde - except I'll replace Elle's name with my own. It's important to remind yourself and others that you're able to do whatever it is you're setting out to do.
8. Where is the best place to view your art?
My Instagram is @lemongacha and I'll be curating a portfolio of my work very soon!