Meet our newest Denik artist Kayla Ann! Kayla's bright style and eye for design come alive in her NEW artist designed collection with us. We got to chat with her about her artist journey and her passions. Check out Denik x Kayla Ann!
1. What has driven you to be an artist?
Since day one, I've always been a creative person. Whether it was drawings, paintings, dances, or jewelry, I was always making art. I fondly remember carting my creations around the neighborhood, going door-to-door and selling my goods to whoever was home. Looking back, I always wanted to be a full time artist. I actively strive to embody that creative energy nowadays in my art and design business. My drive as an artist is to inspire others to connect with nature on a personal level, through colorful illustrations and patterns inspired by the natural world.
2. What is your favorite medium to work with?
I have a few! I love the texture of oil pastels in combination with marker and ink. It's hard to choose :)
3. Do you have a favorite piece? A piece that brought you the most joy to create?
I really love my early watercolor and ink work. It reminds me of when I first started pursuing art full time, and how connected I was to nature in that moment.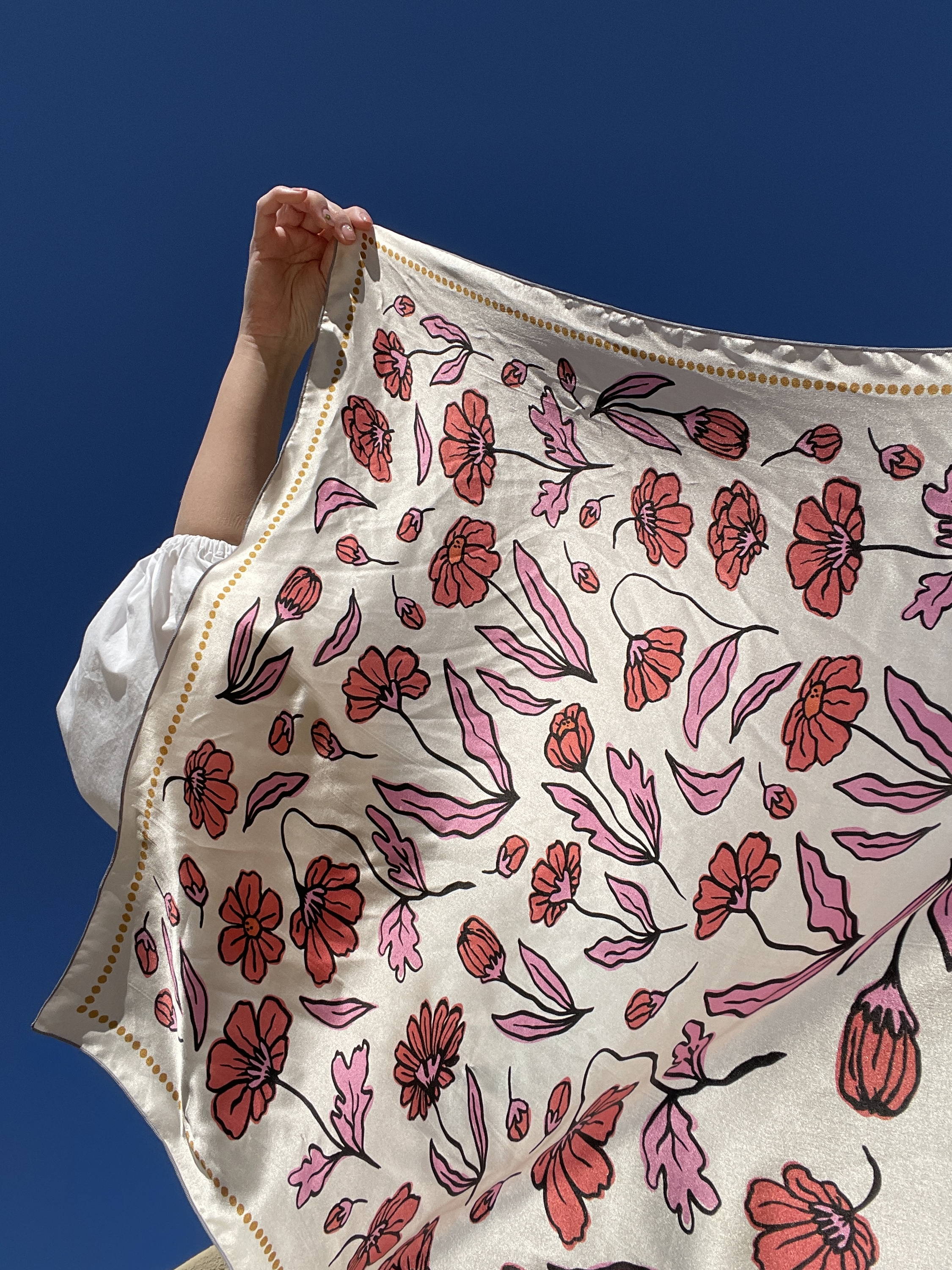 4. How do you get through a creative block?
Get outside! I usually work in my garden, go for a walk, or swim. I do anything active that will bring me out of my head and into my body. I also love to travel if I'm feeling really stuck. Being in new surroundings is so inspiring!
5. What is your biggest dream/goal as an artist?
My biggest dream is to have location freedom and be able to work from anywhere in the world. I love to travel, so it would be great to collaborate with sustainable brands from other countries that bring color and joy through their products. I'd also like to start my own line of clothing and home goods one day :)
6. Is there any particular advice that has fueled your creative journey? (Words to live by or favorite quotes?)
"Never quit." Many years ago, my mom found that saying in a card and framed it. I carry it with me always, to never quit and never give up. Good things take time, so I try to be patient as my life and creative journey unfolds. Also, Believe in yourself! I know it's so cliche, but mindset is everything. Especially as a creative, it can be hard to have confidence and imposter syndrome is real. Just know that you can truly do anything you set your mind to.
7. Anything else you want us to know?
How about a few fun facts about me? My favorite color is pink. I collect vintage film cameras, and I have over 30 house plants!
8. Where is the best place to view your art?