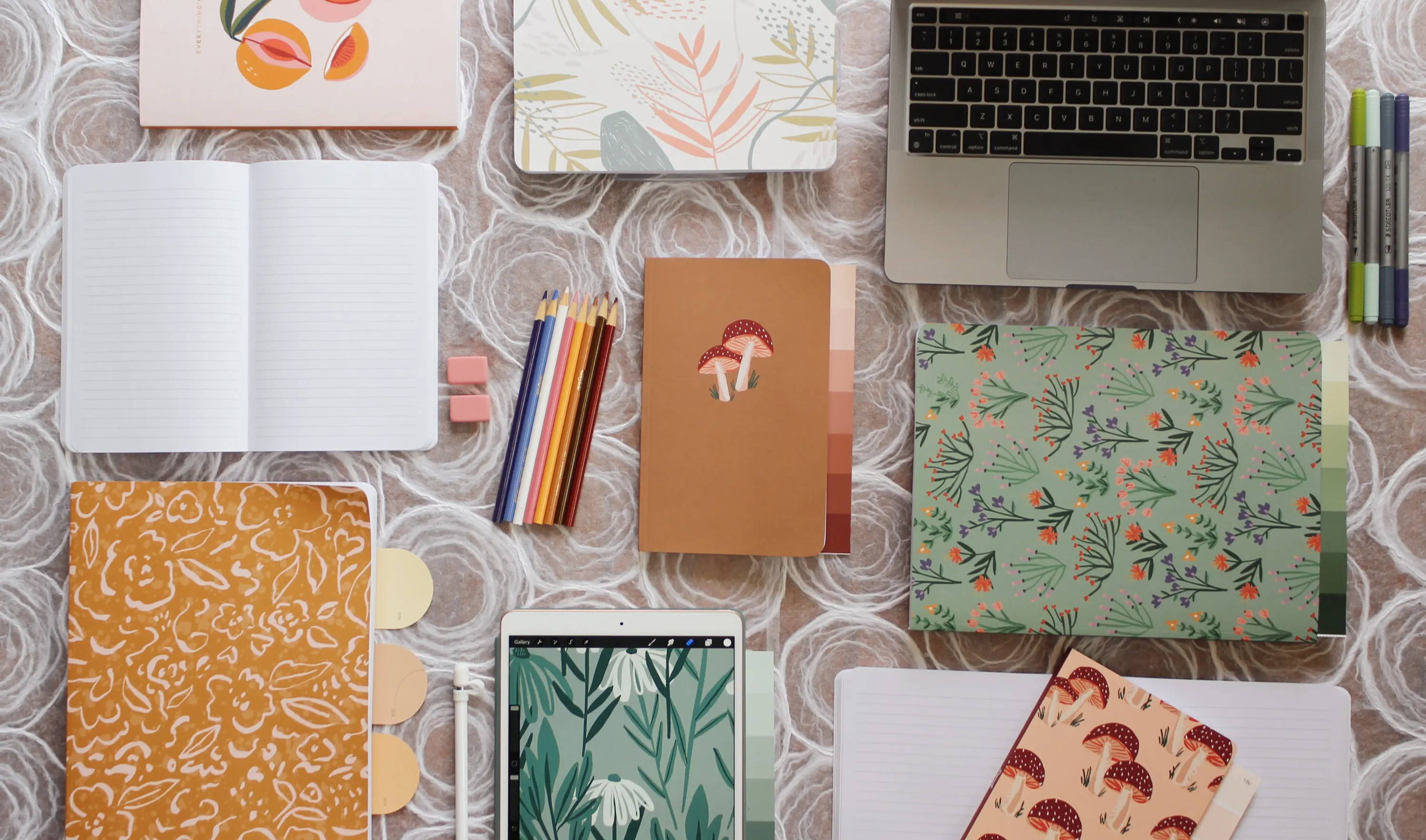 An established freelance illustrator, surface pattern, and product designer, Zoe Wodarz specializes in creating unique, stylish patterns and impactful brand product collaborations.
We're lucky to be one of those collaborations. We've worked with Zoe as a Featured Artist before, so we are thrilled to welcome her back with a refreshed collection just in time for fall. In honor of the ZOE WODARZ x Denik collection, Zoe offers three tips on trend-hunting: a favorite pastime of hers.
Trends have become a secret to success when collaborating with brands and getting your work out there! (And no, you're not a sell-out sacrificing your artistry just because you research what's popular!) Zoe is a great example of how you can grow your style towards an array of popular themes. She kills it!
1. Hunt for general icons & themes online
Think of the kinds of things you would see in a store display! This helps you find those rising trends for the next few seasons early and create designs that are in demand! If you have the chance to shop in-store you can flip this and take note of the featured displays and chat up retailers to find out why they picked a trend to feature each season. Most trends have around a 2-year span of popularity so you can adapt your designs accordingly.
Pick a strong viewpoint and find trends to support your theory. Color, icons, food, or even a travel location can be a new trend springboard.
3. Reinvent vintage design
I love to take my design influences from many sources and try to bring something new to the conversation. I especially like to combine eras like art deco and 70s to see how these cultural styles mix. Your local vintage store is a fabulous place to find color, texture, and format ideas for products.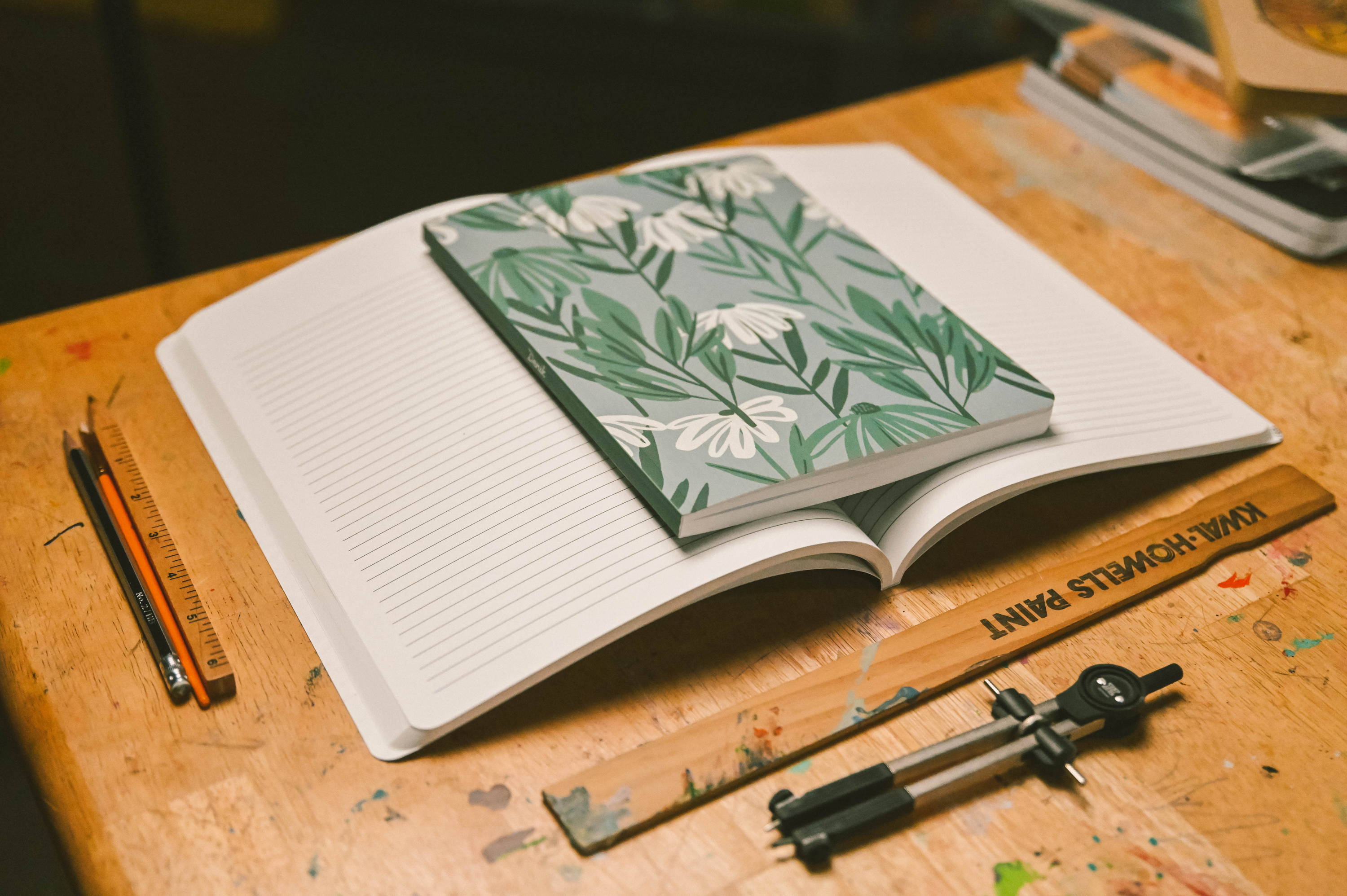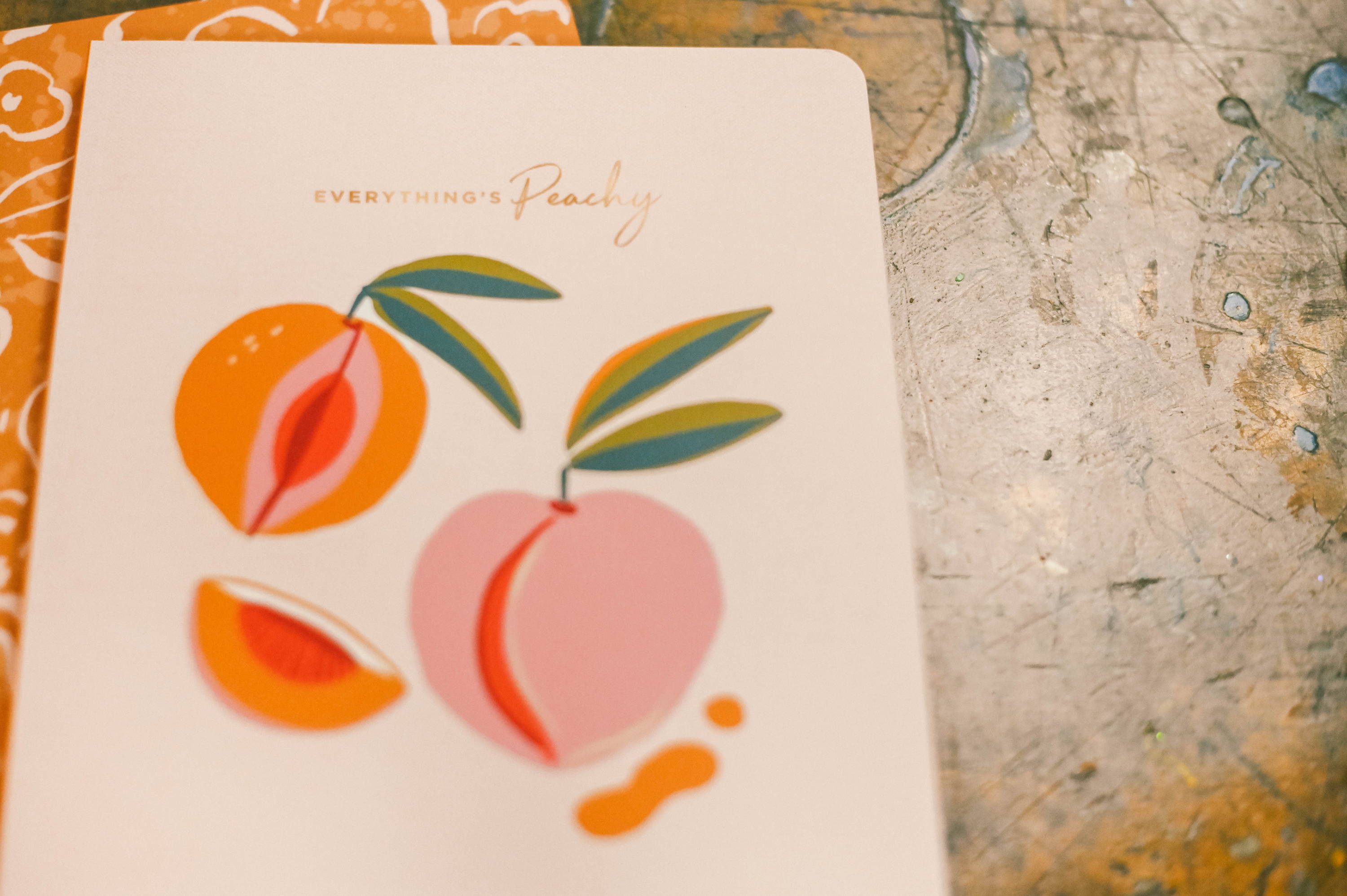 We asked Zoe, why Digital?
I'm a digital-based freelance creative with a studio arts/craft arts background. For each new project, collaboration, or client collection I like to sketch out my thoughts and elements on an iPad pro and then refine concepts on my desktop computer. I love the flexibility of digital design - I can design anywhere, across multiple platforms, and take my "art studio" with me wherever I go. After more than 25 years in the commercial art surface design industry, I just love exploring the new technology that has made this possible and allows my design development time to be innovative and precise with an extremely high output of creative work.

I have always had an extremely flexible design style and love of creating new trend combinations or breaking down art styles to see how they were created. Even as a younger designer in studio art I would try to create unusual design combos like photos on clay or adding unexpected texture and dimension to my pieces. What I love best about product design, surface design, and patterns is how they evolve, so I'm always challenged with something new.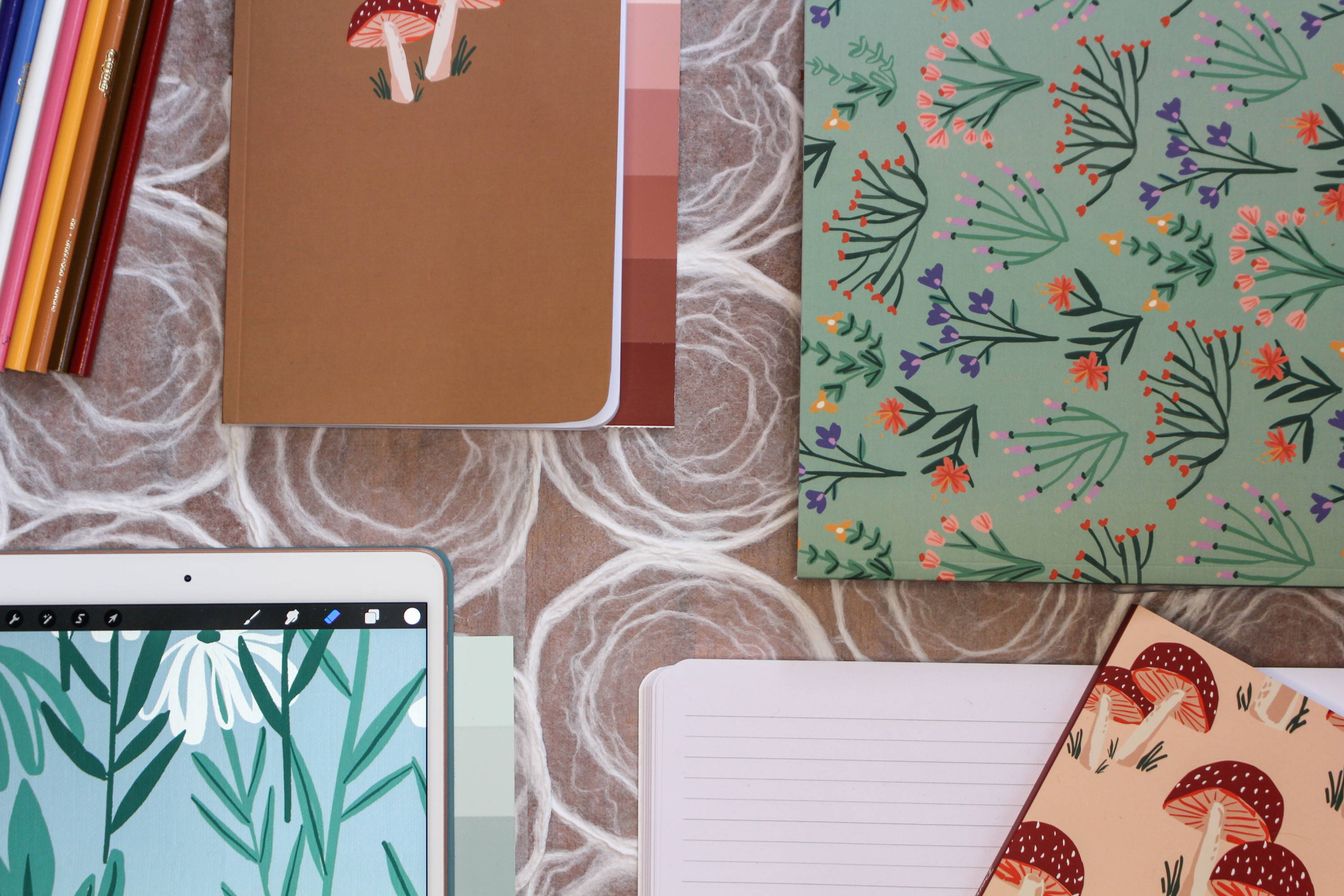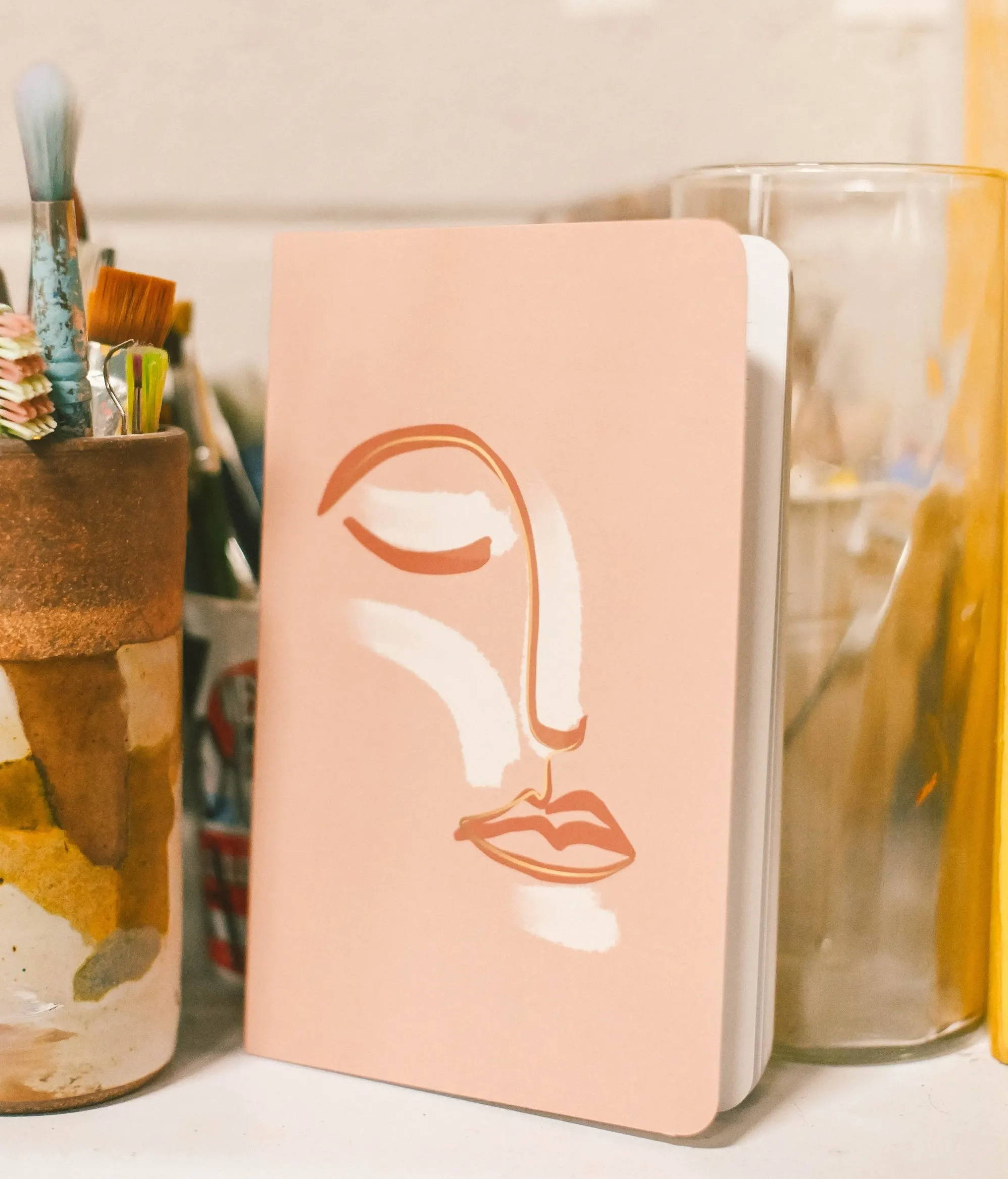 Is there any particular advice that has fueled your creative journey?
Finding and nurturing talent in others helps you find talent in yourself.

What is your favorite fall activity?
Making applesauce from scratch... and finding a new cozy vintage sweater.