In order to build a business from the ground up, from a literal idea and childhood dream into reality, I have had to compromise a lot...
At the very beginning of my business, I compromised free-time in the evenings when I chose to paint after putting a little baby to bed and after teaching high school students all day.
In the beginning of my time as a full-time artist, I had to compromise the security of a full-time job, time spent with co-workers who I loved, the familiarity of a career that I knew I loved and the structure of life as an employee.
Now several years into my career as a professional artist, I continue to compromise and it changes constantly.  The life of a small business owner is dependent so much on adaptability, ingenuity, flexibility and creativity.
It's exhausting and exhilarating!
But, the one thing I strive to not lose in the midst of developing a business and dreaming BIG is myself.  The way that I maintain my own identity as my business grows and develops into something bigger than I ever could have imagined is by keeping a great part of my life offline.
I strive to keep most of my family life (except for art-related or just plain hilarious moments!) offline, I live for weekend adventures with family and friends, I love to travel and see new things and don't always share them, and I try to really strike a balance between Megan (the person) and Megan (the CEO of Art by Megan).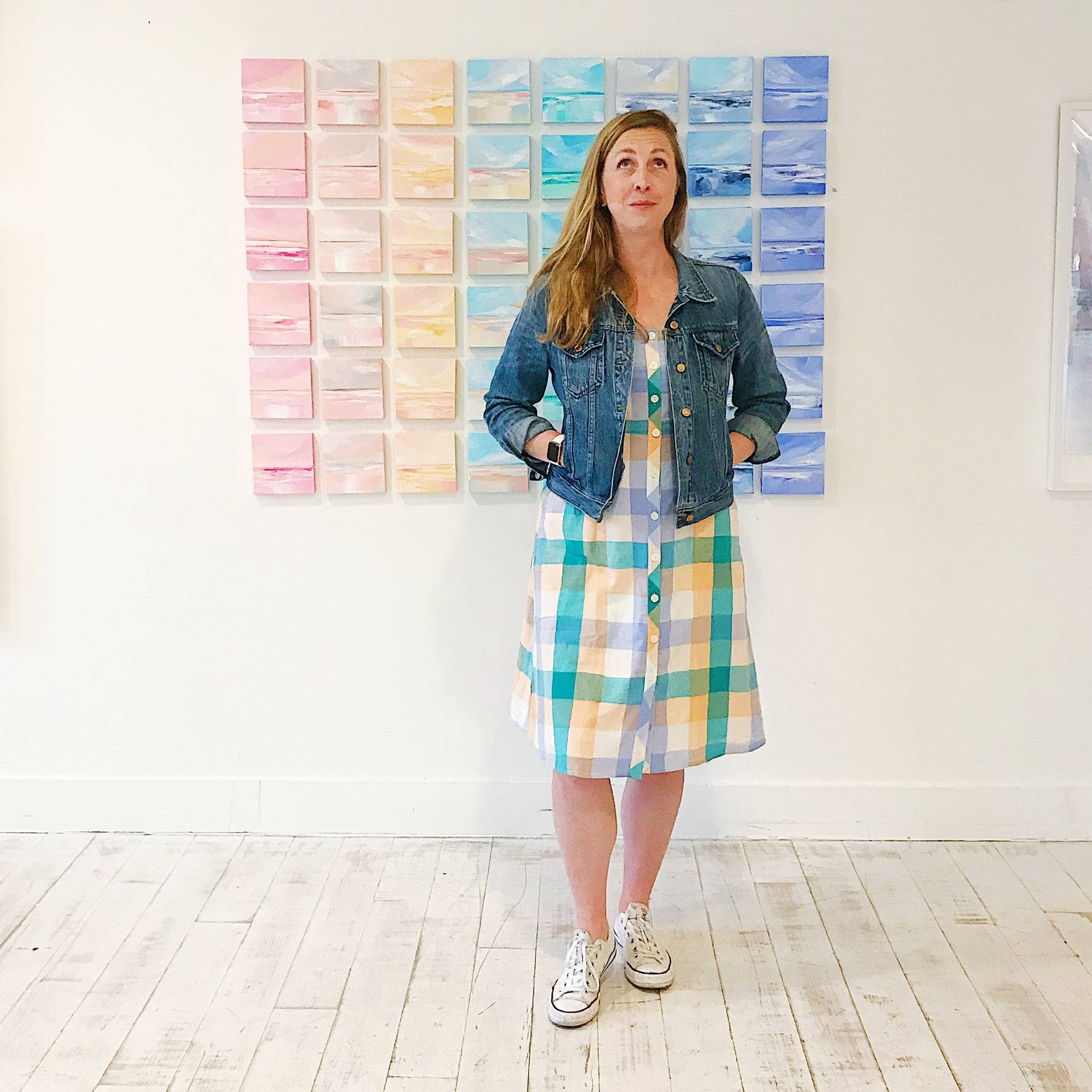 I know that I will always love making art.
I know that I have always made art since I was a little girl.
I know that becoming an artist full-time is a dream come true.
But, I want to ensure that I don't get lost in the process.  I don't want to be completely absorbed by the career I have built.
I have a great responsibility as the owner of this business to treat my employee (me!) well.  And I hope someday that I am able to treat many employees well!  In the meantime, I have decided to focus on being as present as I can be wherever I am.
Do I email people back in front of my kids sometimes?  Yes.
Do I worry about projects at the dinner table with my husband? Yes.
Do I brainstorm career moves with personal, non-business friends?  Yes.
But, do I completely let go of the Art by Megan role sometime and just dance around during pizza nights at home?  YES.
So, there might not be a perfect balance, but there is knowing yourself, establishing boundaries and being as present as possible when you can.  Following the mantra I once learned from Father Greg Boyle (look him up, he's incredible!), "This. Here. Now." I truly am learning and trying to savor the moment, whatever it might be.
What do you do to maintain your balance and identity? Please share in the comments below!