Custom High Quality Notebooks Tailored To Your Needs.
Bleed, Smudge And Weather-Resistant.

Built For Life. GUARANTEED.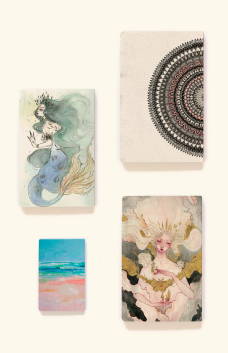 Beautiful Notebooks that Give Back
Art can change the world.
There's no doubt about it—buying a notebook from a company that supports artists and funds education initiatives makes your notebook purchase much more special.
No more low-quality notebooks that fall apart after a month of use, hassling with low-quality paper, hours of searching the internet for the perfect cover design, or worrying about limited order quantities when you want to design your own.
Denik makes life better because we offer amazing notebooks and support artists and children's education around the world.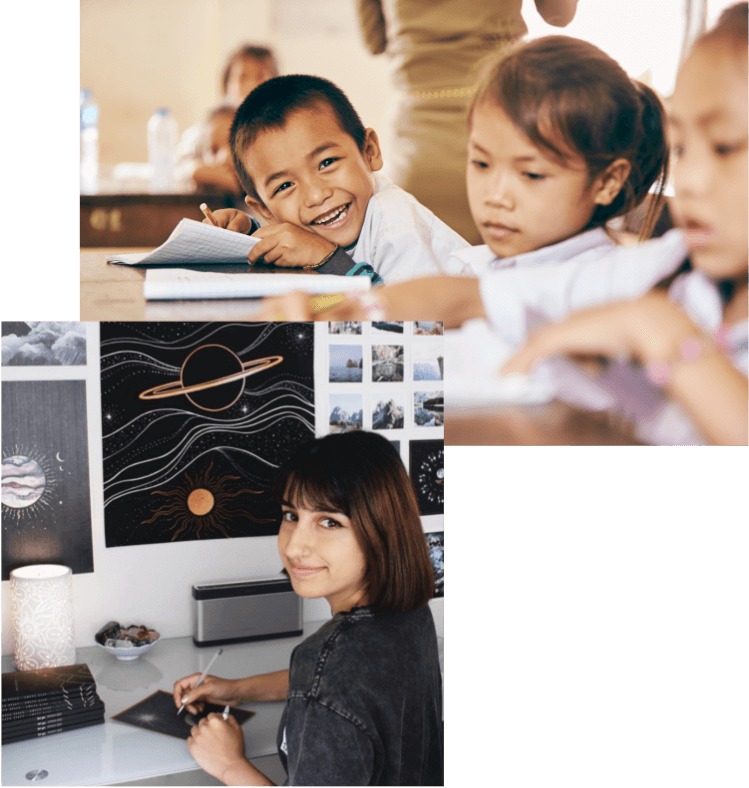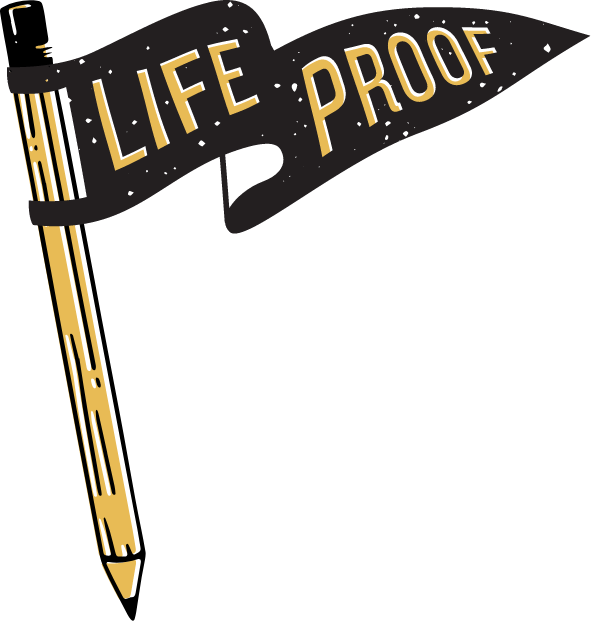 While it may feel like you're left to chance, hoping you get the perfect notebook delivered to your home or office, we took it an extra step forward. Introducing our 200% Lifeproof Guarantee!
If your order shows up to your door damaged, fails to stand up to daily use within the first 3 months, or didn't arrive like you envisioned, we'll reprint, no questions asked. And after all that if you're still not satisfied we'll give you your money back.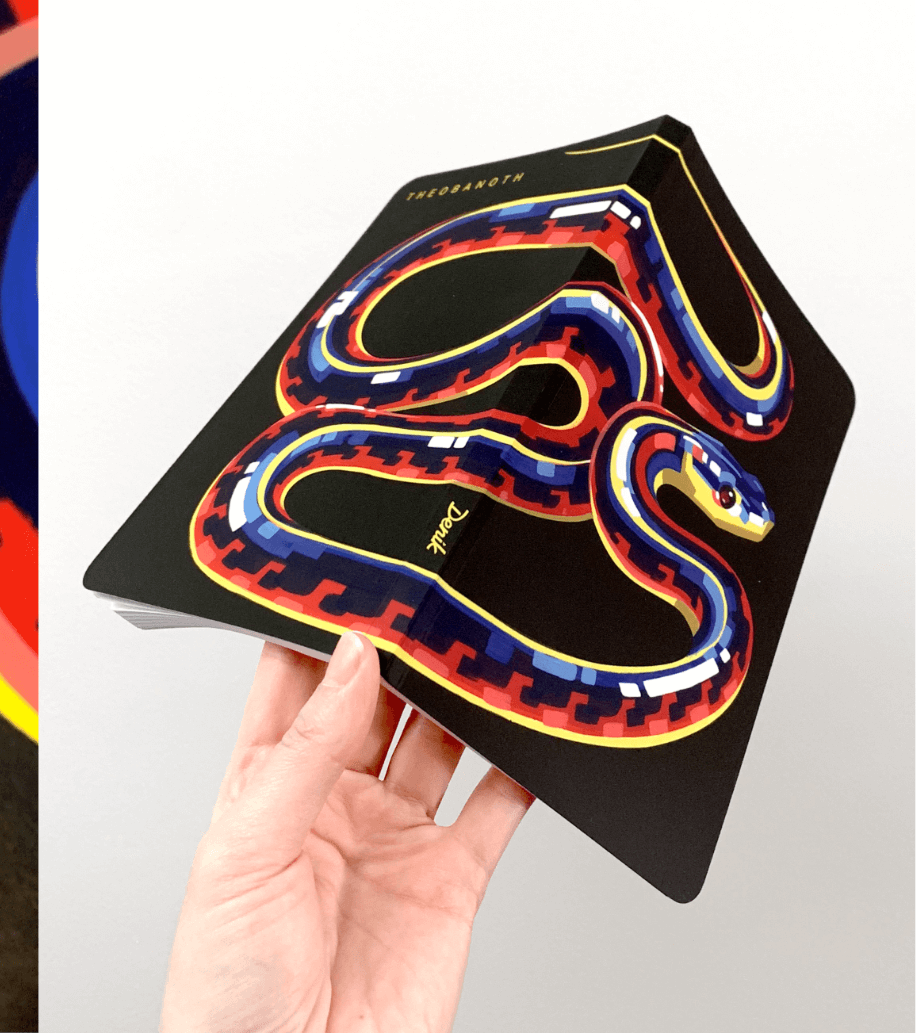 "My body of artwork is really color centric so it was important to find a producer that could deliver sharp prints, bright colors, and good quality to match the work I put on the cover."
Hannah Webb / THEOBANOTH @theobanoth
Looking for a notebook that has no ghosting or bleeding? Want something with crisp white, ultra thick 100gsm pages where you can draw or journal with ease even with gel pens and paint? Our custom notebooks allow you to choose the design and style with ease.